Oppenheimer: When is Oppenheimer streaming, Oppenheimer film length, DVD and BluRay release date
Christopher Nolan's Oppenheimer has been one of the biggest Box Office earners of the year. Here is when it is expected to be available for streaming.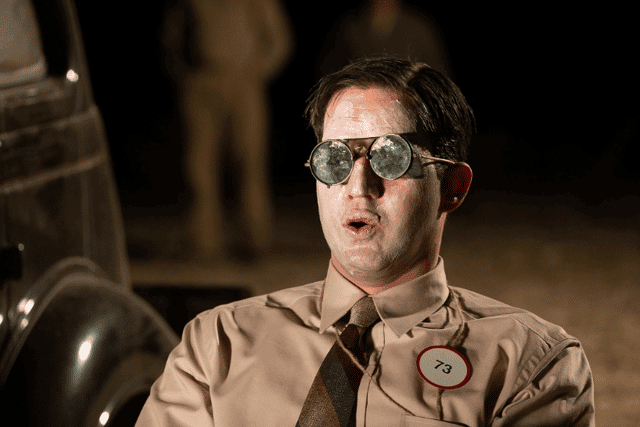 Alongside Barbie, Christopher Nolan's epic biography of Robert J. Oppenheimer has been one of the most talked about films of the year and has already been tipped to win big at next year's Oscars.
Released in cinemas on the same day as Greta Gerwig's Barbie, the battle between the two movies was dubbed Barbenheimer after a number of cinema goers went to see the contrasting films back to back at theatres on release date.
Selling out cinemas across the UK well in August, the film stars Peaky Blinders favourite Cillian Murphy as the title character and was given almost perfect reviews from film critics and cinema fans alike, with many of them citing the film as the blockbuster of the year.
Can't wait to re-watch it in the comfort of your own home? Here's when you can expect Oppenheimer to be released on DVD, BluRay and streaming.
Oppenheimer film length
Did you know that Oppenheimer is Nolan's longest movie to date with a run time of exactly 180 minutes and nine seconds (or about three hours to be precise). Interestingly though, if you're seeing the film in IMAX, it's even longer with a runtime of 180 minutes and 39 seconds - a full 30 seconds longer! Gasp.
When is Oppenheimer streaming, when is Oppenheimer released on DVD, BluRay
There is still no official release date for DVD, BluRay and streaming of Oppenhimer, though there is reason to expect it will get a release date in October 2023, while is also expected to be available on Digital HD from Amazon Video and iTunes in the same month.
And there's a good reason people are expecting an October release, after director Nolan signd an exclusive deal with the film's distributors Universal to guarantee that his film would have an exclusive theatrical window of at least 100 days before its digital launch - that 100 days is completed in October and should see it flushed out streaming, with DVD and BluRay to follow.
Where will Oppenheimer be streaming
At the time of writing, there is no official announcement on which streaming platforms Oppenheimer will be available on, we can be expect to see it available on Peacock, Universal studio's own streaming platform, which is available in the UK via Sky and NOW TV.
We should also see it arrive on Amazon Prime Video too, due to Universal's deal with the streaming platform take the bulk of Peacock movies over to the service a couple of month after its release.
We will then likely see it become available via the likes of Apple TV, Google Play and other popular streaming service that include Sky Cinema's rental system. It is unlikely to be on Netflix in the near future though.
Comments
 0 comments
Want to join the conversation? Please or to comment on this article.