Five of November's most exciting book releases including Iron Flame and The Year of the Locust
Picking up where TikTok sensation Fourth Wing left off, Rebecca Yarros' Iron Flame is just one of November's best book releases.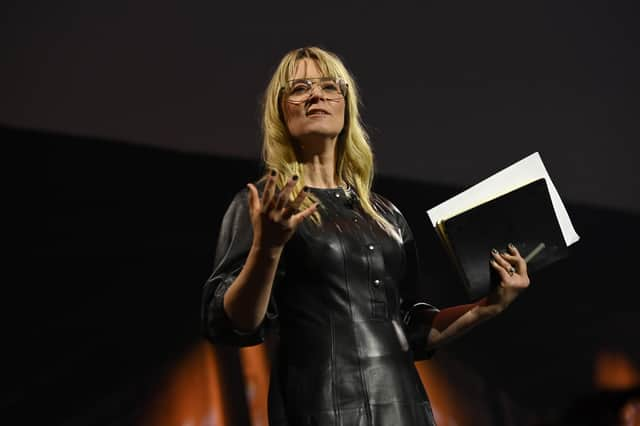 There have been many excellent book releases throughout 2023, however November could prove to be the most exciting month yet.
After dominating conversation on TikTok, Rebecca Yarros returns with the sequel to her bestseller Fourth Wing, while Terry Hayes, the author of cult phenomenon I Am Pilgrim, also makes a splash with his long-awaited sequel.
Here are five of November's best book releases.
Iron Flame by Rebecca Yarros
The sequel to Fourth Wing, one of most popular books on TikTok, Iron Flame has finally landed. Following a shocking revelation, readers will return to the fantasy world full of dragons and violence as protagonist Violet Sorrengail, a dragon rider in training, faces her toughest challenge yet.
The Future by Naomi Alderman
Acclaimed author Naomi Alderman returns with her new novel The Future about a band of misfits who are planning an heist to change the status quo of a bleak dystopic reality, where the richest people on the planet are leading the world to destruction while safeguarding their own survival.
The Year of the Locust by Terry Hayes
After releasing I Am Pilgrim in 2013, fans of Terry Hayes' novel have waited years for The Year of the Locust, which promises to match the thrill of the original. Focusing on Kane, a Denied Access Area spy for the CIA, Hayes' latest book is sure to keep you on the edge of your seat with its ambitious scale.
Mary and the Birth of Frankenstein by Anne Eekhout
First published in the Netherlands in 2021, this novel by Anne Eekhout is a reimagining of the birth of Frankenstein. Taking place in 1816 as an eighteen-year-old Mary battles with the infidelity of her lover, Percy Shelley, and the loss of her baby daughter, memories of a summer she spent in Scotland, falling in love and learning about monsters, begin to haunt her when she is challenged to write a ghost story.
Good Material by Dolly Alderton
Dolly Alderton's second novel following Ghosts and her memoir Everything I Know About Love, Good Material sees the author reflect on heartbreak through the eyes of Andy, a struggling stand-up comedian, who can't figure out where it all went wrong with his ex-girlfriend Jen.
Comments
 0 comments
Want to join the conversation? Please or to comment on this article.