Not with great success admittedly, having written in these pages about being sexually harassed, experiencing anti-Semitic abuse, or lighter topics like hating my body.
I also, somewhat infamously, wrote about my love life, specifically a heartbreak I could not shake off, despite trying very hard by entirely bottling up my feelings until years later in a newspaper.
The responses to it ranged from the flattering to the ridiculous. Shortly after publication, a first date told me she was already resigned to not living up to my ex. Another said reading it made her want to stay over as it showed emotional intelligence. We hadn't met yet, but apparently my trauma was enough.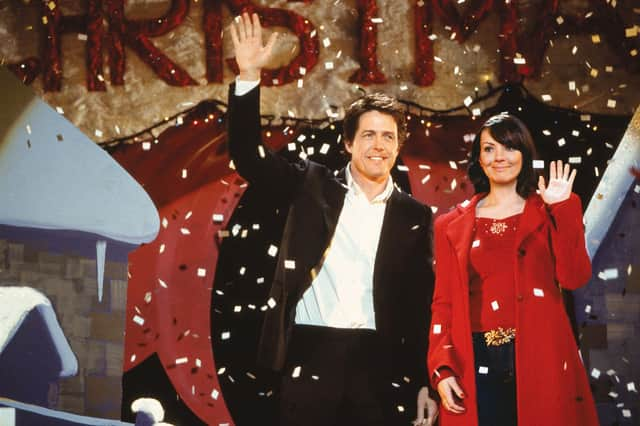 A few pals reacted with concern, as did the friends of someone I dated after, inquiring if I was not simply "too emotional" to be with.
It is with this in mind I reacted with great intrigue to the latest discourse, the sweet sweet discourse, on why so few straight men are writing about dating.
The question began going viral on Twitter, then proceeded naturally to a Guardian column, which argued men discussing their sex lives could be undignified, which is patently true.
Let me be the first to reveal men are gross, discussing sex the way I talk about throwing a tea bag into a mug, bragging about how quickly they managed it.
Those who can discuss it sensitively are more wary of opining on it for this very reason, not wanting to be the boys from home they hated, insisting they'd done it, with a girl, on holiday, who went to another school.
Romantic writing generally does seem to be one area where women have a monopoly. There is no male equivalent to Nora Ephron. Richard Curtis has three characters at most, and they're all played by Hugh Grant.
After the discourse went crazy, numerous friends messaged telling me to write more about the subject and to fill the vacuum, which does sound a lot more fun than politics.
I've been working in Westminster for four years, I've been haphazardly dating for far longer than that, and the stories are so much better.
There's the disasters, situationships that became friendships, relationships that became avoidance at all cost. Dating leaves you awash with stories, but unfortunately I am just not in a position to have new ones.
As much as I'd adore being the next Dolly Alderton, I have fallen in love, and my salacious stories have been replaced by a stronger sense of self.
Instead of using my spare time looking at dating apps, I spend it reading recipes. Late night messages have been swapped for box sets.
I have swapped the Serotonin of a new Hinge like for a constant in my life, a person that makes everything else feel trivial.
A column about shared experiences could be good for men, but truthfully getting out of dating is the best thing that's happened to me, and I've seen all The Lord of the Rings films in a row.
I'd love to be a dating columnist, and sure sex is great. But have you ever experienced total happiness and knowing whatever happens, it's all going to be OK.