Razzies 2023: Here are all the terrible films shortlisted for the Golden Raspberry Awards - including three nominations for Tom Hanks
With awards season well underway it's not just the best in cinema that is being celebrated.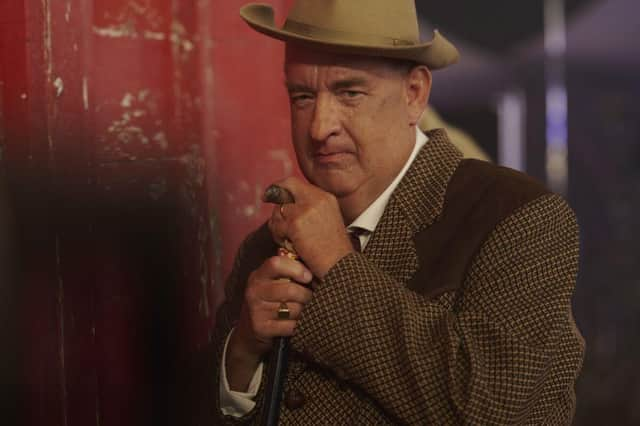 The Golden Raspberry Awards, or Razzies, will be held – as is traditional – on the day before the Oscars on Saturday, March 11.
It will be the 43rd time the awards that nobody wants to win will be held, and the shortlists were announced the day before the Academy Awards nominations on January 23.
It will be a less starry audience than the Oscars, although the celebrities do occasionally turn up to receive their award in person – most memorably when Halle Berry collected her gong for Catwoman, just four years after winning the Best Actress Oscar for Monster's Ball.
Other special guests happy to have a joke at their own expense include director Paul Verhoeven, who won both Worst Picture and Worst Director for Showgirls, Oscar winner Sandra Bullock and actor Tom Green.
Here's which films – and actors - have been shortlists to be hailed the worst of the year, including double Oscar winner Tom Hanks.
Worst Picture
Worst Actor
Machine Gun Kelly - Good Mourning
Pete Davidson - Marmaduke
Tom Hanks - Disney's Pinocchio
Sylvester Stallone - Samaritan
Worst Actress
Bryce Dallas Howard - Jurassic Park: Dominion
Diane Keaton - Mack & Rita
Kaya Scodelario - The King's Daughter
Alicia Silverstone - The Requin
Worst Remake/Rip-Off/Sequel
Both 365 Days Sequels (365 Days: This Day and The Next 365 Days)
Worst Supporting Actress
Lorraine Bracco - Disney's Pinocchio
Bingbing Fan - The 355 and The King's Daughter
Mira Sorvino - Lamborghini: The Man Behind the Legend
Worst Supporting Actor
Pete Davidson - Good Mourning
Worst Screen Couple
Machine Gun Kelly & Mod Sun - Good Mourning
Both Real Life Characters in the Fallacious White House Bedroom Scene - Blonde
Tom Hanks & His Latex-Laden Face (and Ludicrous Accent) - Elvis
Andrew Dominik & His Issues with Women - Blonde
Worst Director
Machine Gun Kelly & Mod Sun - Good Mourning
Daniel Espinosa - Morbius
Robert Zemeckis - Disney's Pinocchio
Worst Screenplay
Disney's Pinocchio (Not Authorised by the Estate of Carlo Collodi)
Comments
 0 comments
Want to join the conversation? Please or to comment on this article.