Who is Daniel Sloss: How the Scottish standup found fame, is he married, what did he say about Russell Brand?
The only comedian to appear on the documentary making a number of allegations about Russell Brand is a Scot who started standup when he was just 16.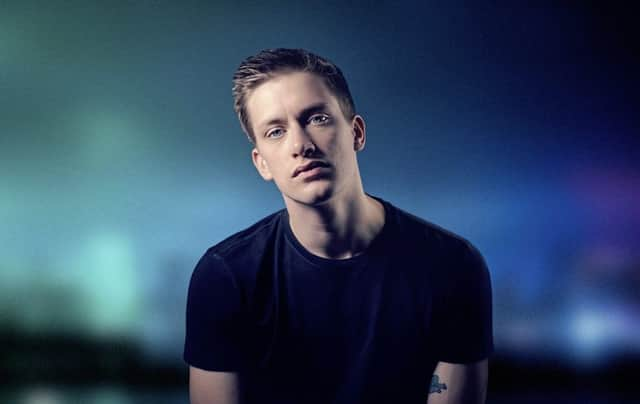 The Fifer was the only comic to feature in the programme that shared the stories of four women who allege that Brand committed rape, sexual assault and emotional abuse.
What is Daniel Sloss' background?
He was born in 1990 in Kingston upon Thames, but grew up in Scotland after his family moved to Fife when he was just four.
Sloss was one of four children and has two younger brothers. He also had a sister who was born with cerebral palsy and tragically died at the age of seven.
Educated at East Wemyss Primary School and Anstruther's Waid Academy before giving up a place at Dundee University to study history in favour of a career in comedy. The rest is history.
How did Daniel Sloss find fame?
When he was just 16 his mother met Frankie Boyle at a conference and asked if he could speak to her son about comedy. He ended up taking the young comic under his wing and giving him an apprenticeship of sorts at the 2007 Edinburgh Festival Fringe, as well as getting him to write jokes for panel show Mock The Week.
He played his first five minute set at the Stand Comedy Club, in Edinburgh in October 2007, and performed at the Edinburgh Festival Fringe for the first time the year after.
By August 2010 he was selling out his entire run at the festival and transferred to London for runs at the Soho Theatre and Bloomsbury Theatre. He remains the youngest standup to perform a solo season in London's West End.
To date he has produced 12 solo standup shows, all of whaich have toured extensively. Two shows, 'DARK' and 'Jigsaw' have been released to acclaim on Netflix.
What television shows has Daniel Sloss been on?
Sloss is a familiar face on the small screen on both sides of the Atlantic, having appeared on numerous panel, interview and entertainment shows.
Notable screen credits include The Paul O'Grady Show, Conan, Good News Week, Michael McIntyre's Comedy Roadshow, Jason Manford's Comedy Rocks, The Late Late Show With Craig Ferguson, Sunday Night at the Palladium, The John Bishop Show and The Graham Norton Show.
Is Daniel Sloss married?
Sloss announced in February 2021 that he was engaged to Kara Mitchell. They got married on May 20, 2023, and have one child.
What did Daniel Sloss say about Russell Brand?
Speaking on Channel 4 Dispatches, Daniel Sloss spoke out about his experiences on the UK comedy scene in relation to Russell Brand.
He explained: "There's almost no consequences for me. People who have suffered and been subjected to his alleged behaviour - how must they feel. I couldn't not not say something.
"From the second I started he was a big name - a big, big household name. Everyone in the UK knew who he was . If you were a comedian and you got to gig with him you would be gigging with a celebrity.
"I'm stood in bars with agents, promoters, channel commissioners and I'm hearing these allegations and rumours with Russell in the same room, and later on he would be on a movie, on a television show, he would be hosting something. He was still being employed.
"Questions that should have been asked about Russell before he was employed for certain things, I do not believe they were asked.
"I know that there are comedians who did references in jokes to Russell's alleged crimes and have either been asked or told not to do those jokes anymore.
"I know for many many years women have been warning each other about Russell...there were many stories with varying degrees of severity".
What has Russell Brand said?
Russell Brand has not made reference to Daniel Sloss's comments directly, but insisted in a video posted online that the allegations were untrue and that all his past relationships had been consensual.
Comments
 0 comments
Want to join the conversation? Please or to comment on this article.