Russell Brand: In Plan Sight: Irvine Welsh says entertainment industry 'needs to get house in order' after rape and sexual assault allegations
Comedian Russell Brand has been accused of rape, sexual assault and abuse
Scottish author Irvine Welsh says the entertainment industry needs to "get its house in order" after allegations of rape, sexual assault and abuse were levelled against Russell Brand.
Brand, the comedian and former BBC and Channel 4 presenter, has been accused of sexual assaults between 2006 and 2013 when he was at the height of his fame after a joint investigation.
He has denied all the allegations and said his relationships were all consensual.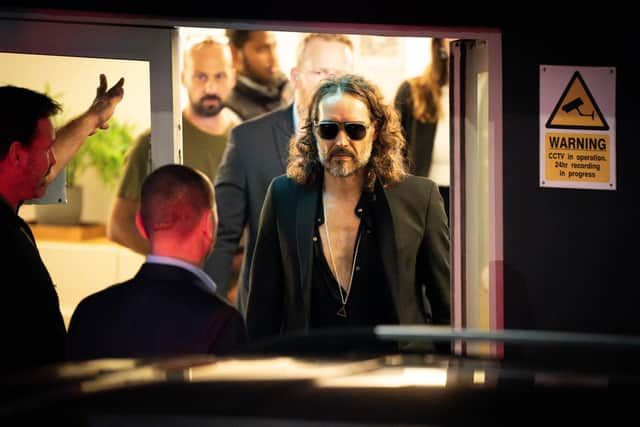 Trainspotting author Welsh was appearing on BBC Sunday with Laura Kuenssberg when he said there was a "cloak of invisibility" amongst men to predatory behaviour.
When asked if improvements had been made in allowing people to raise concerns like those levelled against Brand, Welsh said: "It is important to have procedures in place, but culture is important too … everyone needs to get their house in order to make sure they have an environment where people can come forward."
Welsh said the "pitchfork" atmosphere on social media means women who make allegations or raise issues within the workplace are "instantly demonised" and that "doesn't do anyone any favours".
The writer said this type of behaviour still happened because many industries, like the entertainment industry, were "male dominated".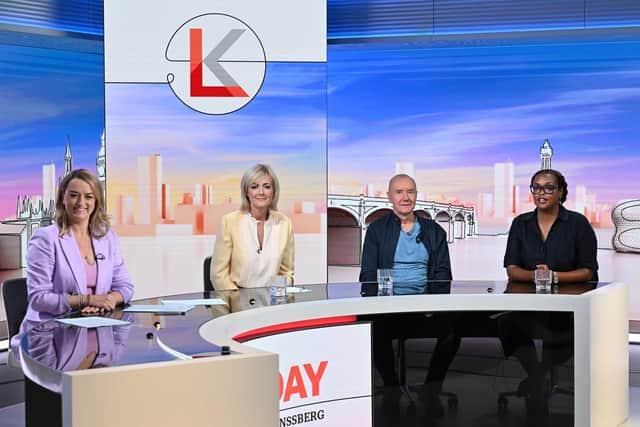 He said men do not present this kind of behaviour in front of their male friends, adding: "I think also the kind of anonymity of it, people don't present in that way to other men.
"It's not about men colluding and not identifying sexual predators. When they are identified, they are ostracised [by other men], but there's a cloak of invisibility."
In the investigation, one woman alleges Brand raped her at his home in Los Angeles, and that she went on to be treated at a rape crisis centre.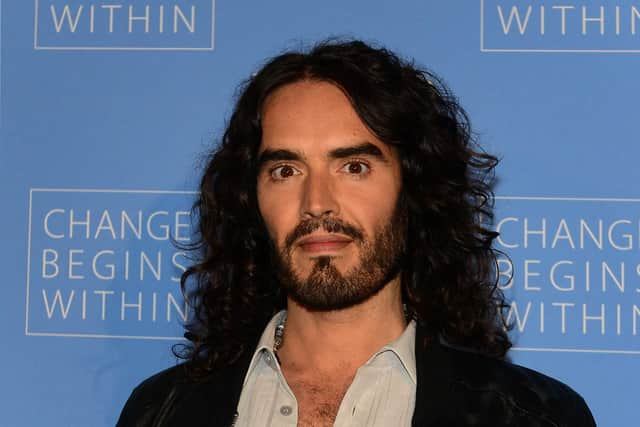 This woman says she told Brand she was scared by him and had felt taken advantage of, to which he replied he was "very sorry".
A second woman says Brand assaulted her when she was 16 and still at school. Brand, then 31, is alleged to have referred to her as "the child".
A third woman claims he sexually assaulted her while she worked with him in Los Angeles, and Brand threatened to take legal action against her if she told anyone about her allegations.
A fourth woman described being sexually assaulted and being physically and emotionally abused by Brand.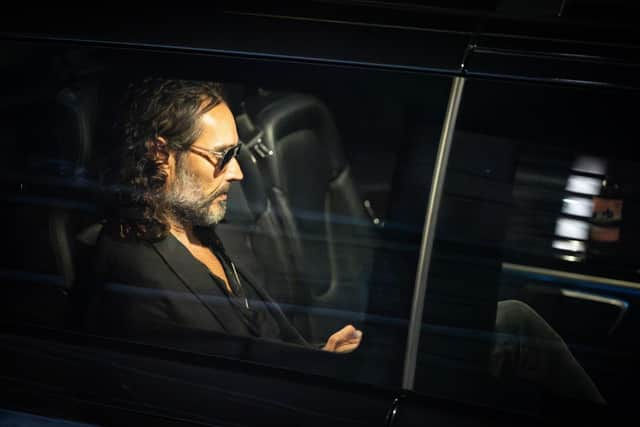 Foreign secretary James Cleverly, who in 2014 described Brand as "vacuous, narcissistic drivel", told the BBC Sunday with Laura Kuennsberg programme: "I think there are some real challenges where you have very, very acute differentials in power in the entertainment industry or politics, and we see it in the commercial world too.
"We have to be particularly careful in listening to the voices of those who are relatively powerless. We have collectively missed opportunities to do the right thing and intervene much earlier."
Comments
Want to join the conversation? Please or to comment on this article.