The UK was asked to host Eurovision in 2023 after Ukraine, the winners of last year's competition, were unable to do so due to ongoing conflict with Russia. As Eurovision mania ramps up, here's everything you need to know about the Eurovision Song Contest in 2023 including when it falls, who the UK entry is and how you can watch it.
What time is Eurovision 2023?
This year, the final of Eurovision will fall on Saturday, May 13. The two semi-finals will take place on Tuesday, May 9 and Thursday, May 11. Every show will start at 7pm in the UK and will have live broadcasts for global audiences to enjoy.
Where is the Eurovision venue this year?
The contest will take place in Liverpool, England. As per tradition, the winners of the previous year's event should be hosting, but as this was Ukraine who are at war with Russia it was not possible.
Last August, the BBC released a list of seven UK cities up for consideration as hosts, it included six in England, one in Scotland and another in Northern Ireland. The final decision fell between Liverpool and Glasgow but the former, as a UNESCO City of Music since 2015, ultimately won the distinction.
Who is the UK entry for Eurovision 2023?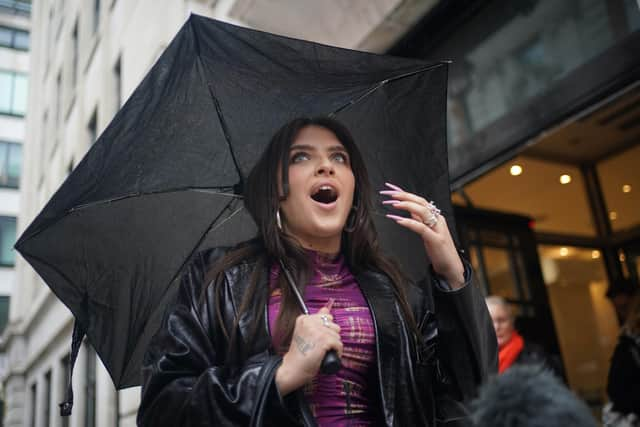 The BBC confirmed that Mae Muller is the UK entry for this year's song contest. The singer has previously worked with famous artists such as Little Mix and even at 10 years old appeared in a music video for Mika's 'Grace Kelly' in 2007.
The Eurovision Song Contest website says: "Mae is a 25-year-old singer and songwriter from London who writes honest, sassy pop music."
How can I watch Eurovision 2023 in the UK?
According to TimeOut: "All of the shows will be broadcast live and available to watch on the official Eurovision Song Contest YouTube channel, as well as on BBC One and BBC iPlayer."