Vernon Kay's Radio 2 debut after replacing Ken Bruce: When does he start? What can we expect?
Radio host and presenter Vernon Kay has opened up on his feelings about replacing veteran broadcaster Ken Bruce on BBC Radio 2, here's when his show starts and what to expect.
The 72-year-old started on the new station in April and even has a TV series in the works. His transition out of the BBC was wrought with controversy, however, as his former bosses pushed him to resign 17 days earlier than expected.
This left Gary Davies to temporarily take over until Vernon Kay (Bruce's official replacement) was ready to take the reins in May. Speaking on the weight of replacing the popular Scot, Kay said: "I'm a little bit apprehensive, but I don't think I'm nervous. It's only talking.
"You're in the studio with your producer and then you put the fader up and you're broadcasting to eight million people – but there's just the two of you in the room."
After a successful career as a former model and television presenter in shows like Channel 4's T4 and ITV's All Star Family Fortunes, people have eagerly awaited Kay's debut on Radio 2.
When does Vernon Kay start on BBC Radio 2?
The BBC confirmed that Vernon Kay starts on Radio 2 on Monday, May 15. The 49-year-old replacement presenter will broadcast on the channel on weekdays between 9.30am to 12 noon.
What can we expect from Vernon Kay's Radio 2 show?
Speaking on the show under Vernon Kay, Radio 2 said: "Making your mid-mornings memorable, Vernon's bringing big tunes, big names and big laughs to weekdays from 9.30am-12pm.
"As well as a few new surprises of his own, the show will feature the daily music quiz "Ten to the Top" at 10.30am, "Tracks of My Years" at 11.40am, more incredible performances from the Radio 2 Piano Room, plus the Record and Album of the Week and the latest travel news from Richie Anderson."
Special guests are set to appear on the show with Def Leppard scheduled for Thursday, May 18, and Noel Gallagher's High Flying Birds on Thursday, June 1. The BBC Concert Orchestra will accompany both artists as they perform new songs, classic tracks and covers which will be available to listen to on the BBC iPlayer and BBC Sounds after the session.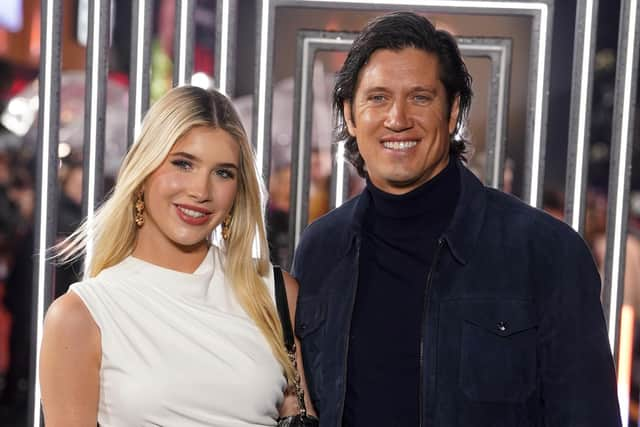 Calling his new role a "privilege", Kay said: "It's going to be an unforgettable start to what promises to be an amazing journey. And to have two music legends coming up in the Radio 2 Piano Room is a dream come true."
Will PopMaster continue on Radio 2?
PopMaster is a music trivia quiz which Ken Bruce hosted for a quarter of a century. Considered the 'biggest quiz' on radio by some, it's now being produced into a TV show but can only be found on Greatest Hits Radio; Bruce's new channel.
However, Vernon Kay's Radio 2 show will feature a similar quiz called "Ten to the Top" which pits two players and their knowledge of pop music against each other. The format is very similar to PopMaster however the scoring system is slightly different.
Some have accused the quiz of 'copying' its predecessor but Radio 2 said "listeners have enjoyed a weekday music quiz at 10.30am for decades and this will continue with our brand new quiz, "Ten to the Top", for our new mid-morning show."
As the core elements of the pop quiz are not 'copyrightable' this makes it unlikely that Ken Bruce or his team could legally challenge the BBC about it.
Comments
 0 comments
Want to join the conversation? Please or to comment on this article.