The radio stalwart made the surprise announcement at the end of today's show, highlighting "new opportunities", and plans to leave in March after 31 years of presenting the station's mid-morning weekday show.
He has spent 45 years with the BBC, and will now take over a new show on Greatest Hit Radio. In a recent interview he stated he would never leave his show.
The radio DJ, 71, said during today's show: "Nothing stays the same forever and I have decided the time is right for me to move on from Radio 2 when I reach the end of my current contract in March.
"It's been a tremendously happy time for me: I've made many friends and worked with many wonderful colleagues. However I feel that after 45 years of full-time broadcasting on BBC Radio it's time for a change.
"I would stress that this is entirely my decision but some new opportunities have come up and I would like to continue my career in a slightly different way in the next few years, the details of which will be revealed shortly.
"I will always be very proud of my association with the BBC and Radio 2 in particular and I'd like to thank everyone who has helped to make the mid-morning show a success."
BBC Radio 2 has said it will announce the host and details of the new mid-morning show at a later date.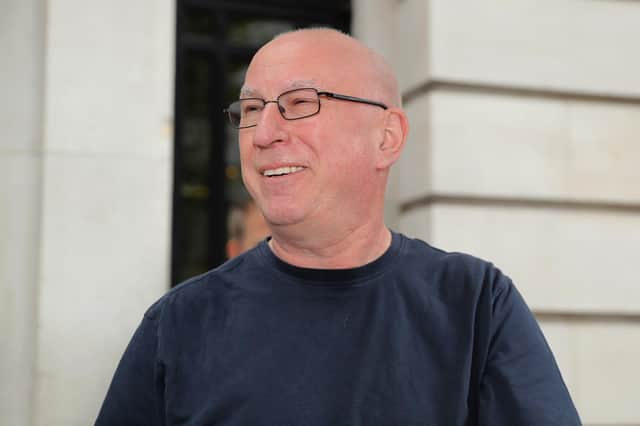 Greatest Hits Radio is a commercial venture which will see a number of local radio stations rebranded, including Forth 2, Clyde 2, MFR 2, Northsound 2, Tay 2, West Sound Ayrshire, and West Sound Dumfries & Galloway.
Each Scottish station will now become a regional variation of Greatest Hits Radio.
Mr Bruce said: "I can't wait to launch my new show on Greatest Hits Radio across Scotland and the rest of the UK. From beginning in hospital radio in Glasgow, to now launching a new show on Scotland's first nationwide commercial radio station, it has been a 45-year journey I could have never of dreamed of as a young boy."