Ken Bruce's PopMaster set for TV show: What is PopMaster, when does it start, and why did he leave the BBC?
"I can't wait to get started" says the veteran Scottish broadcaster as his iconic PopMaster quiz is being made into an exclusive TV show.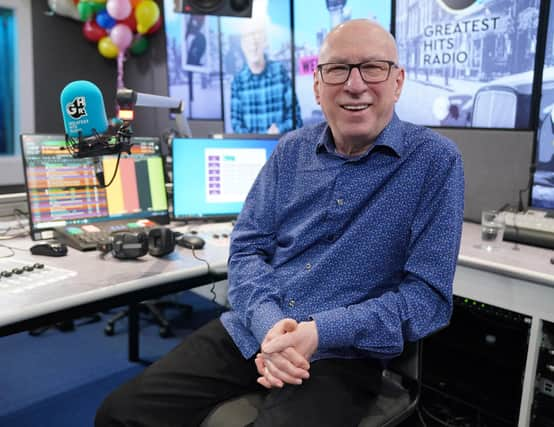 Ken Bruce recently left BBC Radio 2 after a whopping 31 years with the company. In January, Radio 2 tweeted: "We have some news… After 31 years of presenting the 9.30am-midday weekday show Ken Bruce has decided to leave. We're going to miss you lots Ken and want to congratulate you on a fantastic career at the BBC."
Replaced by 48-year-old Vernon Kay, Bruce moved on to Greatest Hits Radio this week and took his legendary PopMaster quiz with him which is now set for even greater heights with the announcement of a TV show.
Here's everything we know about the PopMaster quiz, the upcoming TV show and why Ken Bruce left the BBC.
What is PopMaster?
PopMaster is a music quiz which has two fans compete against one another to determine who has superior knowledge of music and artists. In the quiz, contestants are asked 10 questions based on songs from the 1950s up to 2023.
Questions relate to all kinds of musical genres and may involve naming artists based on song clips or guessing the year a song was released. Correct answers win players three points apart from the third, sixth and ninth bonus questions which score six points and are determined by a chosen topic from the player. In total, 39 points can be awarded.
After the 10 questions, the winner plays the 'Three-in-Ten' round where they have 10 seconds to name three UK hit singles for an artist. Ken Bruce has hosted the quiz since 1998 and admitted the TV show will involve "added pressure".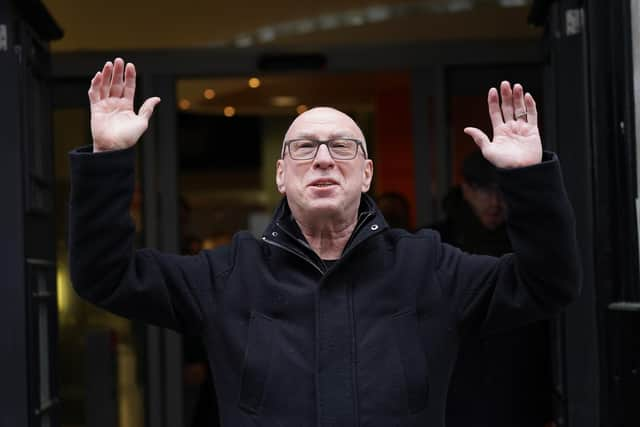 When will PopMaster be on TV?
Scottish Radio DJ Ken Bruce will bring his PopMaster quiz to More4 for its TV debut in a six-part series by 12 Yard Productions which is owned by ITV Studios.
Ken Bruce said: "After all these years we are finally bring PopMaster to the telly where we'll be challenging music lovers from around the country to not only recall a range of facts and stats about chart toppers and beyond over the decades, but to do so under the glare of studio lights and with the added pressure of television cameras.
"I can't wait to get started - and find out whether I might have a face for TV after all!"
Currently, we don't know an exact date for his new show, but Channel 4 wrote on Twitter that we can expect it 'soon'.
How can I listen to Ken Bruce on Greatest Hits Radio?
Ken Bruce's last show on Radio 2 fell on Friday, March 3. Exactly one month later on Monday, April 3, he presented for the first time on Greatest Hits from 10am to 1pm. The Greatest Hits website says the station can be found on FM and DAB on radio, on the Freeview channel 716 or Sky 0151 or via the free app available for iPhone or Android.
Why did Ken Bruce leave the BBC?
The Independent reports that Bruce's decision to move on came shortly after Steve Wright was 'nudged' out his Radio 2 afternoon slot along with other famous characters like Simon Mayo and Graham Norton.
Initially, Bruce said: "I would stress that this is entirely my decision. I will always be very proud of my association with the BBC and Radio 2."
However, he later wrote on his Twitter: "I will be presenting my last show on Radio 2 next Friday. I had intended fulfilling my contract until the end of March but the BBC has decided it wants me to leave earlier. Let's enjoy the week ahead!"
Comments
 0 comments
Want to join the conversation? Please or to comment on this article.