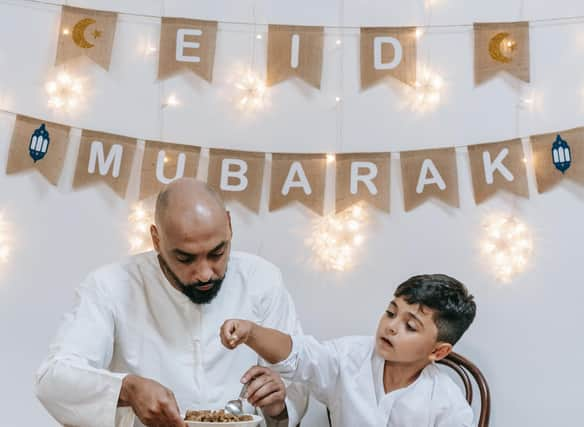 Eid 2023: 7 Greetings to send your best wishes for Ramadan, how to say 'Happy Eid'
Ramadan is a holy month of spiritual reflection for Muslims, here are seven greetings you can use to celebrate the event with friends.

Published 3rd Apr 2023, 09:34 GMT
Updated 21st Apr 2023, 15:04 GMT
Ramadan commenced on Wednesday, March 22, and has seen Muslim communities around the world take on a month of fasting. Ramadan always end with the arrival of Eid al-Fitr; a 'festival of breaking the fast' which will wrap up this weekend.
Regardless of your religion, you may want to give someone your best during the course of Ramadan, and while English greetings like "have a wonderful Ramadan" are perfectly fine you may be inclined to try something more authentic.
With help from Riwaq Al Quran and Arabian Tongue, here are seven Ramadan-related greetings in Arabic. 'Ramadan Mubarak' and 'Ramadan Kareem' are the most commonly used.