America's Got Talent winner, ventriloquist Paul Zerdin, brings his puppet family to Scotland
Sam, Baby and some other special guests will make an appearance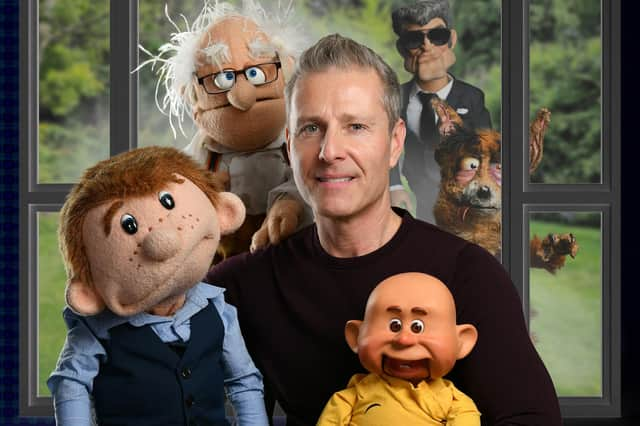 When I speak to ventriloquist Paul Zerdin, he's on the way to the airport for a flight to Edinburgh, as he's been booked for a private appearance.
I wonder where his co-star Sam is right now. You'd imagine that his best known puppet - they don't call them dummies anymore - won't be crammed into a holdall, but will have THE most luxurious velvet-lined travelling case.
Although this will only be a speedy visit north of the border, Zerdin, who won America's Got Talent 2015, will be returning soon, as part of his Puppetman solo UK tour, which will be coming to Theatre Royal, Dumfries on October 19 and Alhambra, Dunfermline on October 20.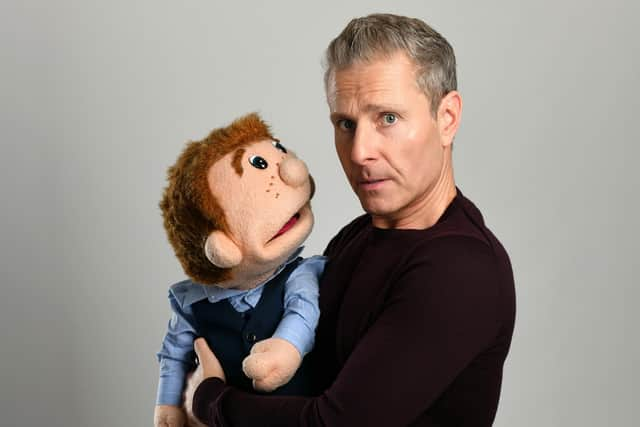 "I haven't been able to tour in Scotland very much. It's only ever been to the Festival or popping up to do some television or BBC Scotland or one off gigs," he says. "I'm very pleased that I'm able to do these two dates but sad I'm not able to do more".
Zerdin calls this show his most personal gig yet. As well as the most familiar characters, Sam, and Baby, there will also be comedy appearances from a new-ish puppet.
"All I worry about is trying to turn over lots of new material and hope people like it," he says. "My old man character has got a lot more to do in the show. He's doing magic this year. He's 96. There's a moment where he thinks he can do illusions and he's in a box with his head poking out of it. It's based on the famous trick where the woman used to be sawed into three pieces. I'm on the outside and he's radio controlled, so he's telling me what to do, while I'm being cajoled into being an assistant".
It sounds highly complicated, but Zerdin doesn't shy away from extra work. He even once did a gig in Argentina that involved 30 hours of travelling for a 15-minute performance. There has also been a headline residency at Planet Hollywood Resort & Casino on the Las Vegas Strip in 2016 and he's done plenty of TV, toured the US and UK with three other shows, performed in his annual spot of panto and has his own Paul Zerdin YouTube Channel, which grew hugely during lockdown and now has 91.4k subscribers.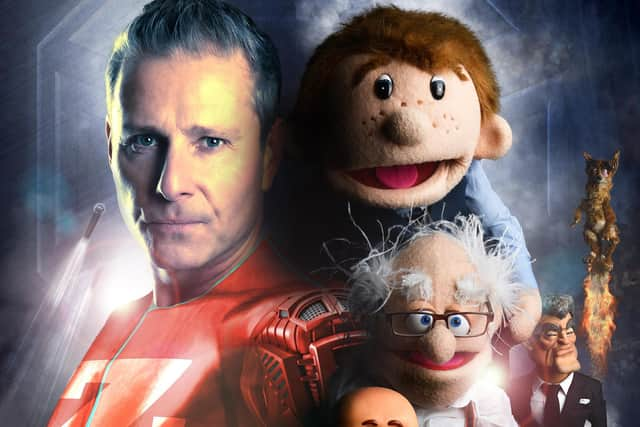 His puppets might look low-fi, but they're more sophisticated than they used to be. Zerdin, who started off doing impressions at a young age, made his original Sam character himself, back when he was 18 or 19. He has a professional to do it for him now.
"The guy who built my current working Sam built Yoda in The Last Jedi," says Zerdin. "Tim Rose plays Admiral Ackbar in Star Wars, and he builds all my animatronic puppets. So I'm working with these amazing people and I'm very lucky to know them and that I can come up with a crazy idea and they'll find a way of working out how to do it".
These creations live at home with their owner, in an "office stroke puppet workshop, and they're in flight cases and boxes all the time, or in suitcases when we're touring".
Although 51-year-old Zerdin is of the generation who grew up with Keith Harris and Orville, or Bob Carolgees and Spit the Dog, it was always Jim Henson's US series that he loved.
"I do remember watching Rainbow with George and Zippy but The Muppets were really the biggest influence," says Zerdin. "There was also Ray Alan and Lord Charles. The first time I saw him on TV when I was probably about 15, he blew me away. I've never seen anyone so amazing. His lips did not move at all. And I ended up learning from the kids book that he wrote".
Zerdin is hugely knowledgeable when it comes to ventriloquism. It may seem like a British thing, with a history of 'gottle-of-geer' style variety performances, but he tells me that it has a rich past in the US. Its popularity stemmed from 19th century vaudeville acts.
After a period of popularity in the Eighties, rather than becoming a dying art, he says it's now growing in popularity, thanks in part to programmes like America's Got Talent.
"I'm not saying that because I'm a paid ambassador to the Got Talent group or any of that," he says. "I was the second ventriloquist winner of all time, then a guy called Terry Fator won and a young girl called Darci Lynn Farmer a couple years after me. Thanks to people like that, ventriloquism isn't such an old fashioned weird thing to do".
As fast as material goes, this performer is mainly inspired by people-watching.
"It's like a little dysfunctional family and I'm in the middle of it. The characters are relatable and at different ages of life. My 12-year-old nephew has been an inspiration for my Sam character, because as he's getting older, he's very inquisitive, smart and can play tricks on you and see how far he can go," he says. "Also, I've got a body guard puppet called Roger. He was inspired by security guys that looked after me when I finished my residency in Las Vegas. I'd be collected by these big burly guards, and they'd walk me from reception to my hotel room, then wait outside until it was time to go do my soundcheck. I just thought this is ridiculous, as if I'm some sort of politician or something. It's a talent show. You're playing with dolls. So I created Roger, who interrogates the audience because he thinks there's someone out there to get us".
Comments
 0 comments
Want to join the conversation? Please or to comment on this article.