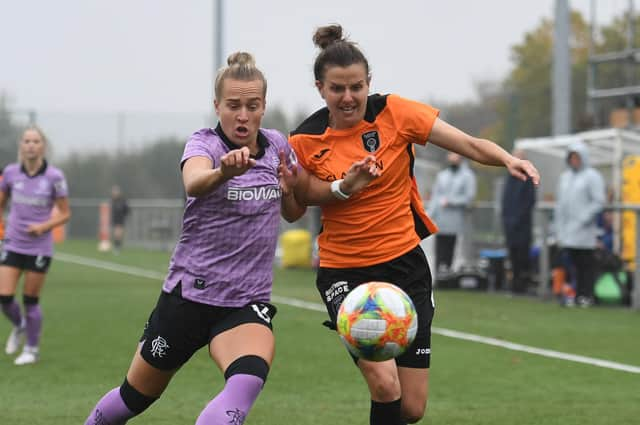 The Scottish Women's Premier League will see 12 teams competing in 2022/2023 (Photo by Ross MacDonald / SNS Group)
It had long been rumoured the Scottish FA had planned to add a further two teams to the Scottish women's top tier, but now the move has been rubber stamped ahead of the 2022/2023 season.
The reconstruction of the SWPL means that there will be no relegation from the top tier for the season campaign in a row, ensuring the likes of Hamilton – who currently sit bottom of the division – will play in the women's top flight again next season, while two teams will gain promotion from the second tier, SWPL2.
The second tier will also see a change as the league moves from ten teams to eight, with the winners of the North Championship and South Championship joining, along with a play-off winner.
A newly structured 12-team top flight will now feature a split after two rounds of fixtures – similar to the men's top tier - with the top and bottom six playing each other twice more.
One of those sides joining the league be Graeme Hart's Dundee United, who secured the title earlier this month.
The Terrors have enjoyed an unbeaten season in the SWPL2 so far and currently sit an astonishing 26 points clear of second place Glasgow Girls.
Scottish FA's head of girls' and women's football, Fiona McIntyre will head the move, after joining the SPFL on a four-month secondment to help drive the reconstruction of the league.
Speaking to the BBC, McIntyre said the move was "really exciting" for the Scottish women's game, adding: "Behind the scenes there are a million other things to be done, in terms of the IT, player registration, we'll go through a bit of a re-brand as well, so the competitions will look and feel different."