Hearts stuck in defensive position with Naismith-McAvoy situation - and it's not just UEFA that are watching
Hearts called time on the summer game of hide and seek when Steven Naismith finally sat down to discuss the managerial changes made by the club since he bagged the club fourth place in the Premiership at the end of last term.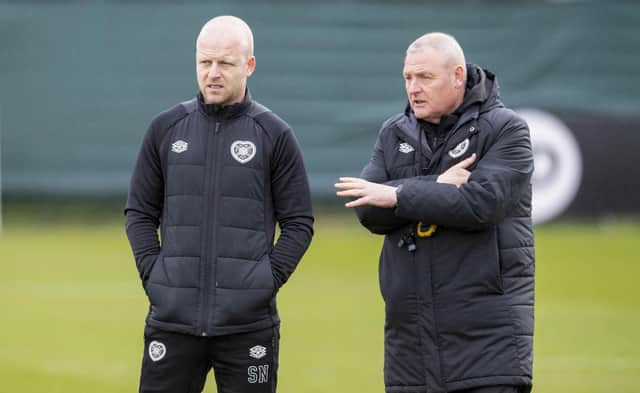 Back then, the interim gaffer made it clear that he would like the role on a permanent basis and, following a period of discussions and deliberations, and with a majority of fans backing that decision, it appeared he had been given that job – albeit with an alternative title aimed at satisfying UEFAs strict rules on coaches requiring a pro licence when leading teams out in European competition.
But, over the past few days, key men have taken it in turns to explain that there is more to it than that. According to both Frankie McAvoy and then Naismith, there will be an attempt to coach and manage by committee but when push comes to shove, as it inevitably always does, former Preston North End boss McAvoy will be the one calling the shots and not the man who fronted out the final games of last term, in the media, on the touchline and in preparing the team.
"We work collaboratively, the three of us. We'll discuss the team and how we'll play," stressed former academy chief, McAvoy. "But ultimately, if there is any difference, I'll make the final decision on who is going to start. Is Steven happy with that? Of course he is! I'm a wee bit more experienced than Naisy and Gordy [Forrest, first-team coach]. Listen, we had a good chat about how it would work and we are happy with the dynamics. We worked together as a group the last seven games. Very rarely did we have a real argument although there were times we had a difference of opinion. We will do again going forward but ultimately I'll decide who plays. That's it."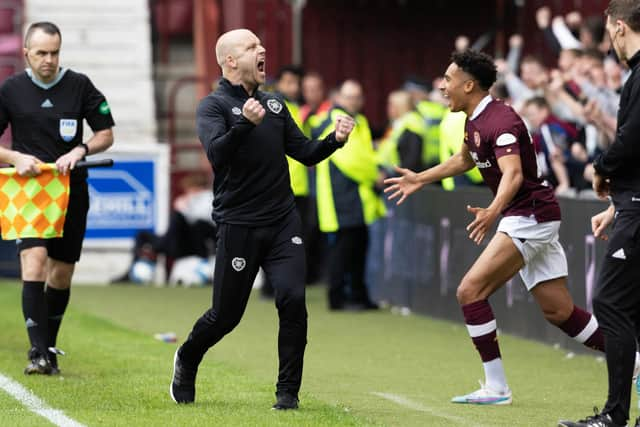 After all season tickets have been sold on the understanding that technical director (cue conspiratorial wink to the camera) Naismith would be the one calling the shots. And while McAvoy and Forrest were accepted key components of his backroom staff, along with goalkeeping coach Paul Gallacher, it was believed the club's former captain would be the man at the helm. But, in trying to clarify things, they have muddied the water. If things go well, who gets the credit? More importantly, if things start poorly, who carries the can – in the technical area and in the boardroom?
UEFA may have been satisfied by the recent interviews – thus saving the Gorgie outfit from a hefty fine – but things have got messy and you have to wonder if the board anticipated just how distracting and difficult the situation would get when they cast their managerial votes last month. Because, no matter how clear on things everyone is behind the scenes, the optics have not been great and it isn't outsiders taking pot shots, it is the fans – the owners of the club – who have been left bewildered by the mixed messages. They are the ones using words like 'farce' and 'shambles' as they cringe at how unedifying it has become.
Hearts have moved to quell some of the unrest and offer explanations but there is only so much they can do without hanging themselves out to dry. Looking to start a new era with a bounce of positivity, they are instead stuck in a defensive position, trying to find ways to roll with the punches.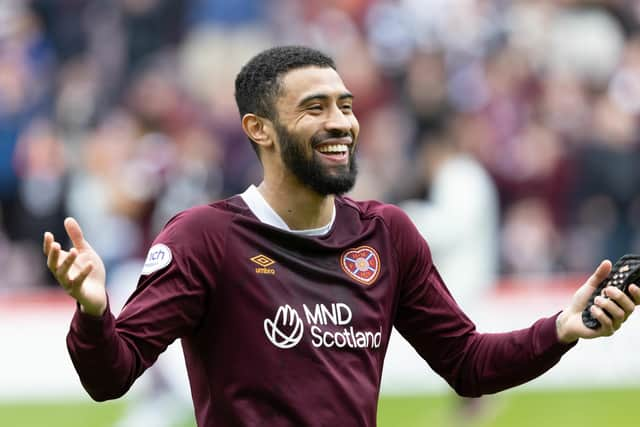 Strong and commanding for much of the 2021/22 season and throughout long spells of last term, they allowed Aberdeen and Hibs to come back at them towards the tail end of the campaign. Naismith steadied things but if ever there was a time to reassert themselves, it was now. Instead, against the backdrop of perceived managerial chaos, when throwing the barking pack a juicy bone may have been useful to distract them, there has been transfer disappointment and missed targets.
While McAvoy stressed that he was in charge of day to day team matters, Naismith is more focused on recruitment. And, again, they are trying to sell supporters a perception that all is as intended. Josh Ginnelly has moved on, targets such as Riku Handa, Kanji Okunuki and Sammy Silvera have all opted to pursue interest from elsewhere, and the club face battles for the likes of Dylan Levitt and Jamie McGrath.
Naismith insists new recruits will be made, with the technical director revealing the could number up to six, but he has suggested that it is still early in the window. But leaving it all late is not a luxury open to clubs like Hearts, when there are European ties and Premiership openers to navigate long before the transfer period ends. Leaving one or two until the final days or weeks is okay, but some form of action is needed soon.
With so much at stake, first impressions are going to be important when the new terms kicks off and results will set the mood and calm nerves in a way that no amount of words can.
With so much still open to conjecture on the managerial front, the club need to get things right from the off on the pitch and the sooner they can integrate newcomers and ensure they hit the ground running, the better.
The fact is, with decisions taken this summer, they have opened themselves up to scrutiny – and it isn't just UEFA who are watching to see if everyone involved has what it takes.