UK's first full-size autonomous bus to launch passenger service between Ferrytoll in Fife and Edinburgh Park on May 15
Passengers will be able travel on the UK's first full-size autonomous bus between Fife and Edinburgh from May 15, operator Stagecoach has announced.
Five specially-built single-deckers will run between the Ferrytoll park-and-ride site, just north of the Forth bridges, and Edinburgh Park station via the Forth Road Bridge, M90, M9 and M8. The motorway sections will include the use of the hard shoulders to beat traffic queues, which has alarmed a motoring group.
The buses will have two members of staff on board, with the vehicle travelling at up to 50mph over the 14-mile route. A "safety driver" will sit in the driver's seat to monitor the technology while a "captain" will check tickets and answer passenger queries.
Stagecoach said the CAVForth [Connected and Autonomous Vehicles] project, announced in 2018, was the UK's first registered bus service of its type.
Transport minister Kevin Stewart said of the Fife-Edinburgh service launch: "This is an exciting milestone for this innovative and ambitious project, and I very much look forward to seeing Project CAVForth take to the roads next month. The ground-breaking and globally-significant project will really help Scotland establish its credentials on the world stage."
Larbert-based bus manufacturer Alexander Dennis described it as "one of the most complex projects of its kind worldwide".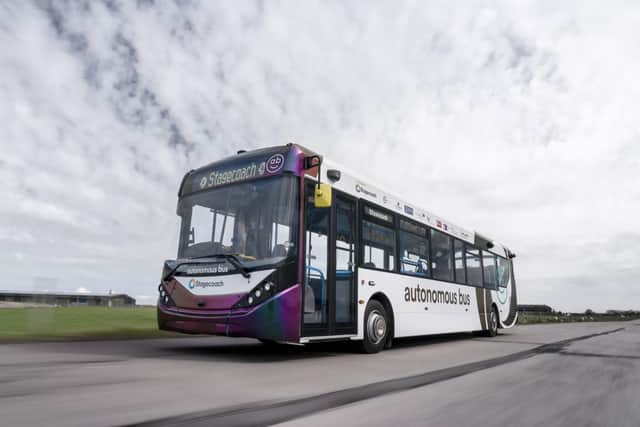 Head of concepts and advanced engineering Jamie Wilson said: "This is a thrilling milestone for this ambitious project. Our [Scarborough-built] Enviro200AV autonomous buses will demonstrate the latest innovation in vehicle technology."
CAVForth comprises technology firm Fusion Processing, Stagecoach, Alexander Dennis, Transport Scotland, Edinburgh Napier University and Bristol Robotics Lab, which is part funded by the UK Government's Centre for Connected and Autonomous Vehicles.
Edinburgh Bus Users Group was sceptical about the project and said more urgent issues, like tackling road congestion that delayed buses, should be the priority.
It said: "The trial is an interesting exercise. In theory, it could improve safety by eliminating human error, and operations by driving more efficiently.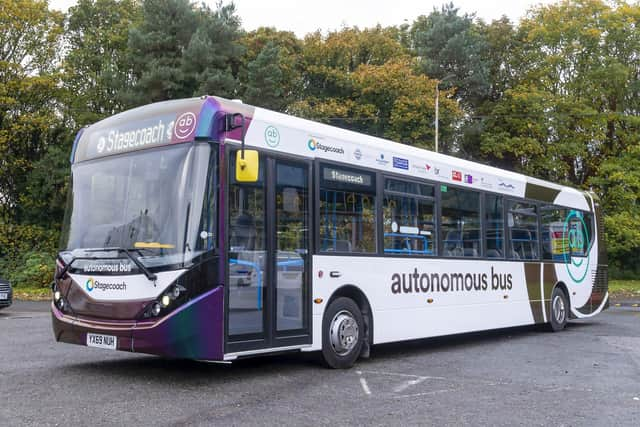 "But having two staff on each bus isn't viable beyond the experimental phase, and unstaffed operation looks as far off as ever, except in very limited situations.
"The key challenges facing local buses are congestion, car-oriented transport, economic, planning and social policy, which autonomous buses won't change. Speeding up progress on them really needs to come first."
The IAM RoadSmart motoring group has raised concerns about the buses using a four-mile section of hard shoulder on the eastbound M8 between Newbridge and Hermiston Gait at the end of the motorway on the edge of Edinburgh, although they will be limited to 40mph there.
However, Stagecoach said: "We already operate our services on other roads with similar priority schemes, some of which have been in place for many years, and there have been no issues in using this system."
Comments
 0 comments
Want to join the conversation? Please or to comment on this article.