Edinburgh low emission zone: Pledge to make all council vehicles compliant in time – unlike in Glasgow
Capital welcomes extra time to learn from mistakes of Scotland's first LEZ
Edinburgh has vowed to learn from Glasgow's mistakes in introducing Scotland's first low emission zone (LEZ) by pledging to ensure its entire council vehicle fleet will be compliant by the time enforcement starts in the capital next year.
It comes after nearly 40 per cent of Glasgow City Council's vehicles fell foul of the clean air restrictions when its LEZ in the city centre was enforced in June, including vans, pick-up trucks, tippers, and articulated lorries.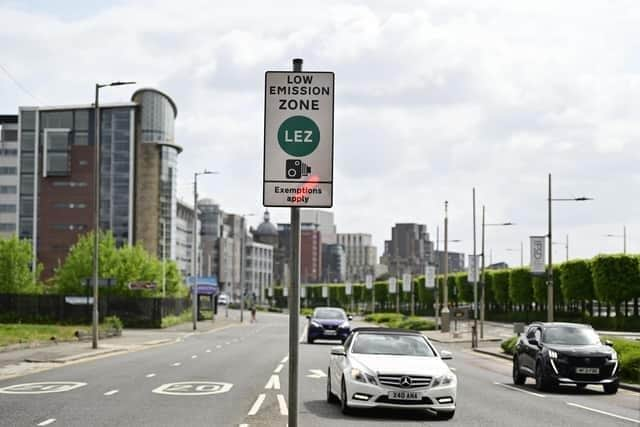 Drivers of vehicles in the zone that do not have the cleanest petrol or diesel engines are liable for fines.
City of Edinburgh Council transport convener Scott Arthur said he was relieved the city had another year to prepare. He told a Transport Smart Class event in the capital: "We are really pleased that Glasgow introduced it a year ahead of us.
"It's been really good, particularly for businesses, to have an extra year to adjust. We are looking very carefully at Glasgow to see how things unfold."
Mr Arthur said he would seek to avoid a repeat of the backlash in Glasgow from some of those affected by the LEZ imposition. He said: "The whole thing comes back to this notion of a just transition. The weaponisation of this agenda – the feeling that some people have been left behind as we go through this change – is something we are really mindful of."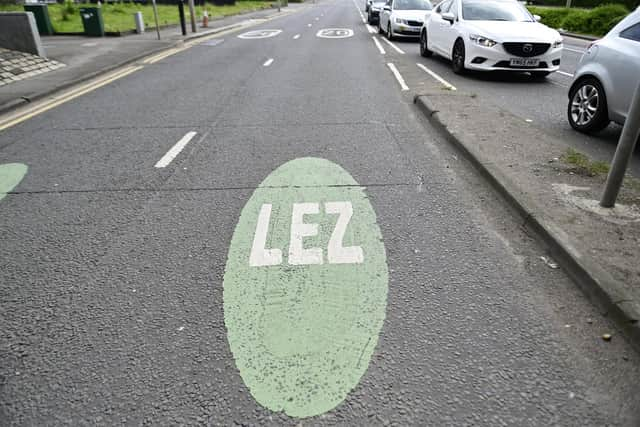 However, Mr Arthur stressed the need for the scheme even though Edinburgh's air quality was improving. He said: "If you have a kid with asthma or you're an older person with a respiratory problem, you probably don't feel that improvement, so we have to keep on moving on this agenda.
"The air quality targets are legal minimums. We're doing well [on those] but we're nowhere near the guidelines set by the World Health Organisation.
"I can reassure you that, by the time the LEZ comes into force, every single one of the council vehicles will be LEZ compliant."
A council spokesperson said 204 of its 1,348 vehicles – or 15 per cent – were non-compliant. They said six were cars which were due to be removed from service by the end of 2023 along with 25 roads services trucks, which would be replaced.
The remaining 173 vehicles, which also include vans and minibuses, would be replaced by June 1 next year when enforcement begins. However, the spokesperson said the Lord Provost's diesel vehicles were compliant.
Glasgow City Council said 616 of its 1,615-strong fleet were not compliant in June, or 38 per cent. Its spokesperson said the total had since dropped to 597 of 1,592 vehicles, none of which were required to enter the LEZ.
However, they said reports that its Lord Provost's car was non-compliant were incorrect because the principal vehicle was an electric Nissan Leaf.
The spokesperson said the non-compliant vehicle total should fall to 584 in around a month and "all other non-compliant vehicles will be replaced through the council's fleet replacement programme".
"New LEZ-compliant vehicles have been delivered into the council's fleet and we have undertaken a programme of vehicle retrofit where appropriate, to meet the required standards."
Comments
 0 comments
Want to join the conversation? Please or to comment on this article.