Muon imaging, which harnesses cosmic rays from space to create powerful X-ray-like images, is being used to search for potential defects in the Balgray tunnel under Kelvinside in the west end. The tunnel shut 58 years ago.
The technology may also be deployed to check 21 other disused rail tunnels in the city and nine others elsewhere in Scotland.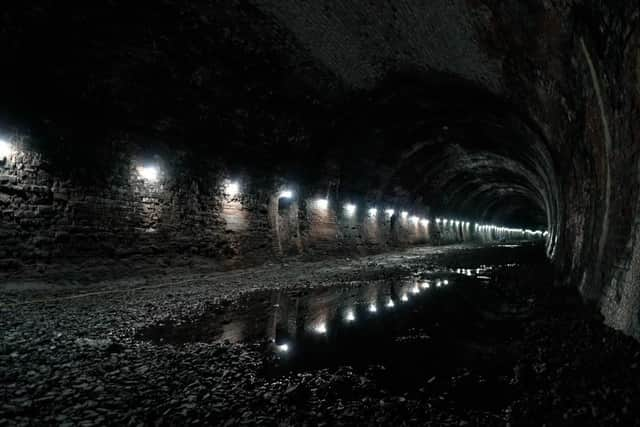 However, the inspections previously involved staff having to work at height to drill into the tunnel ceiling and walls to check for potential defects. The novel technology, which is being used for the first time, will enable them to do it without the need for such physical contact.
National Highways said a survey of the Great Pyramid at Giza in 2017 using the technology led to the discovery of secret chambers not seen since it was built more than 4,500 years ago. But the UK Government agency hopes the novel technique won't uncover any surprises in the 640m-long Balgray tunnel, which was built in 1896.
Muons are 200 times heavier than electrons, enabling them to better penetrate dense materials such as brick and concrete than X-rays to image large engineering infrastructure.
Professor Lee Thompson, technical director of Geoptic, which is doing the work, said detailed geological data was used to create a "digital twin" of the tunnel to predict the distribution of muons. This was compared to readings taken in the tunnel to identify hidden voids and shafts.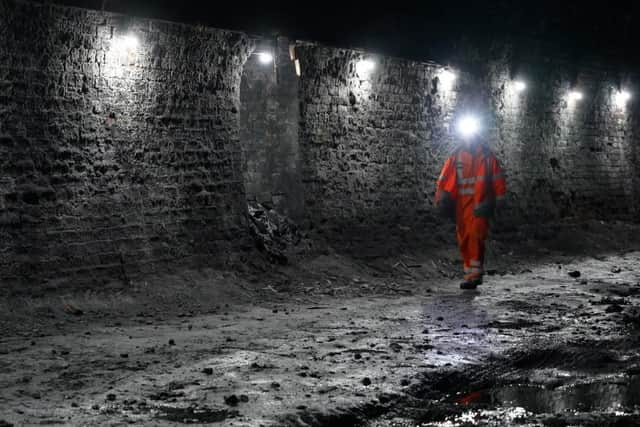 Some of the Glasgow tunnels are expected to be earmarked for potential Clyde Metro lines to expand the city's transport network in the Scottish Government's updated strategic transport projects review in January.
The Balgray tunnel runs north from the former Kelvinside Station on Great Western Road, which is now the restaurant GWR, and was part of the Lanarkshire and Dunbartonshire Railway between Possil in northern Glasgow and Dumbarton. Elsewhere, there are tunnels in the Yorkhill and Partick areas of the west end, and in London Road and Bridgeton in the east end, while there are seven tunnels in Greenock. There are others in the Heriothill area of Edinburgh and Wormit in Fife.
One at Kelvinbridge in Glasgow was used for the now-scrapped Batgirl film, while George V slept in the Royal Train in another beside the Botanic Gardens for security during a visit in 1917. National Highways said: "The tunnels are maintained in such a way that they could be transferred and brought back in to use."
Helene Rossiter, head of National Highways' Historical Railway Estate programme, said: "We're very eager to see the results of this unique technique and evaluate how it might help us carry out some of our tunnel surveys more efficiently in the future. If the Balgray tunnel trial is successful, we could look to use the technology in other tunnel surveys."