'Are we still paying for 1745?' South Uist fury over CalMac ferry chaos
Thousands turned out to protest the latest ferry cancellation announcement on the Hebridean island on the weekend.
Businesses on South Uist claim they have been left abandoned with no support as they face yet another month of restricted ferry services.
CalMac ruled out replacing MV Lord of the Isles, which travels between South Uist and the mainland, when she is sent to cover the Islay route while MV Finlaggan goes for her annual overhaul.
The ferry company has apologised for the decision, but said it would affect the least number of customers.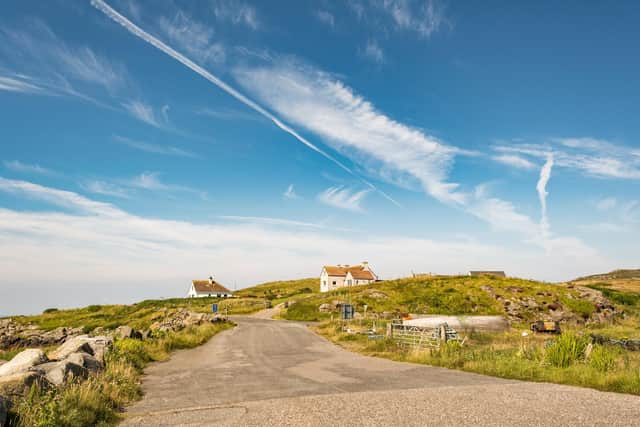 It means businesses on the island will miss the holiday rush when schools break up for summer as no vessel is scheduled to operate from Lochboisdale to Mallaig until the beginning of July.
The boat, according to islanders, had only just come back into service at the end of May before it was then removed again after only being in service for six days.
Hundreds of islanders gathered over the weekend to protest the state-owned ferry company's announcement.
Mary Schmoller, of South Uist Business Impact Group, and who attended the demonstration, said: "Members of the community group have been asking 'what has South Uist done to CalMac to deserve this? Other than 1745'", she said.
"But when it has got this bad after talking to every possible person you can think of who would be involved in sorting this and there's still no resolve, it does make you think: we are not still paying for Bonny Prince Charlie, are we?"
Ms Schmoller said in the last year alone, the community group has had six meetings with local MSP Alasdair Allan, six with transport ministers, two with the Scottish Government scrutiny panel, one with the transport consultation group, three meetings with Transport Scotland, three meetings with staff at CalMac, and one with the deputy first minister. And there has still been no resolution.
According to a survey conducted last year, Uist businesses lose around £267,000 of income each week the ferry is cancelled.
Ms Schmoller said the island will be even worse off this year with the latest announcement on services being cancelled until the beginning of next month.
"We have just been been dismissed," she said.
"CalMac said this decision has been made because it will be the least number of people disrupted. But we have a community that we need to keep alive.
"We are not asking for something unreasonable. All we are asking for is to survive."
Ms Schmoller said she looked at all the ferry services to and from Scotland's islands and said South Uist was already the worse off.
"There is a bridge to Skye, and they still have a ferry," she added. "Why not us?"
"What more can an ordinary group of people do. Without our businesses, there will be no community.
"There is support for business when there is tram disruption in Edinburgh, there is support for business when the art school goes up in flames in Glasgow. What about us? Why not us. We pay our taxes. Why are we just left like this?"
CalMac said additional sailings have been arranged across the Sound of Barra to the south of the island and the Little Minch to the north so that customers can still access South Uist during this cancellation.
But Ms Schmoller said the ferries are "always full".
The island resident said the transport minister, Kevin Stewart, has offered to speak with the community group this week about the latest CalMac announcement.
Robbie Drummond, chief executive of CalMac, apologised to the community of South Uist for the disruption caused by the cancellation of Lochboisdale services.
He said it was the "only option available on this occasion", adding: "When we face disruption we have to prioritise sailings to ensure that all communities across the network have access to lifeline ferry services."
Comments
 0 comments
Want to join the conversation? Please or to comment on this article.