People need access to nature to see it in order to build respect for it
With the long, hazy days and summer solstice coming up, June is one of the best months of the year to appreciate Scotland's arresting landscape.
The official bathing season also starts today for anyone who wants to submerge themselves in either the north sea or Atlantic ocean along the country's stunning coastline (if you haven't been doing it all year round already, that is).
And the earlier sunrises at this time of year bring with them a vast range of birdsong; a gentle reminder of who we are sharing this space with.
But every year, there are haunting reminders of how fragile and at risk Scotland's nature – all nature – is from human activity.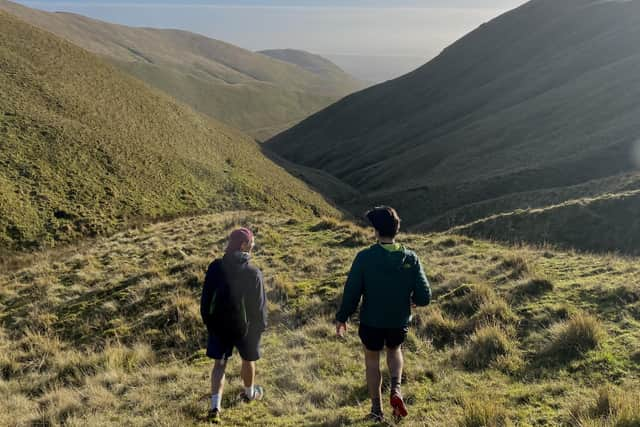 On a walk last month, I saw abandoned tents, scrunched up beer cans and broken glass bottles scattered along a loch side.
Over the last few weeks, photos of wildfires devastating some of the country's nature reserves have littered social media feeds with wildlife rangers saying the blazes are likely caused by accident from careless campers; and it's only really the beginning of the summer camping season.
And farmers have been making repeated calls to the public to follow the Countryside Code after dogs running amok have led to lambs being killed and rare ground nesting birds incubating their precious clutch being forced to flee their nests.
It's enough to make many want to banish all humans from the places we call beauty spots in this country.
But that's the last thing we should be doing. What we need to do is up the engagement of people with nature, with their natural surroundings, with wildlife.
Encouraging people, particularly at a young age, to connect to the natural world that surrounds our cities, our towns, our homes, is one of the best and one of the only solutions we have to protect it.
It's promising to see initiatives such as Estates that Educate engaging primary and secondary schools and their teachers to learn more about the rural communities.
And last week, National Trust Scotland called on members of the public to visit one of their latest nature regeneration projects at Threave Nature Reserve, with the site's main operations Gareth Clingan insisting the more you engage people with wildlife the more likely it is they will respect it.
Encouraging people out to green spaces is important for mental health and wellbeing. But we also have a responsibility to make sure that space many of us appreciate, and the animals that live within it, is given the care and respect it absolutely deserves.
Comments
 0 comments
Want to join the conversation? Please or to comment on this article.