Who is Kate Forbes? The bold, Highland Christian who could become SNP leader
Kate Forbes has regularly been touted as heir apparent to Nicola Sturgeon, with the spotlight sharpening on her credentials since she stepped in, stood up and set out the Scottish Government Budget with just hours notice in February 2020.
Weeks later, she was appointed finance secretary, less than four years after being elected MSP for Skye, Badenoch and Lochaber, with her status as a star of the SNP only solidifying since then.
Ms Forbes has won some degree of admiration for her intellectual capacity and political courage, not least in light of her review last year in which she pledged to rein in Government spending. A former accountant with Barclays, she vowed to cut departmental overheads, 'reset' the public sector and deliver a financial plan that analysts suggested would shred budgets for local government and other key areas such as police, prisons, justice and universities by a real term equivalent of £1.1 billion over the next four years.
One commentator dubbed Ms Forbes, who is widely liked by politicians of all colours at Holyrood, as a "Tartan Thatcher" as a result.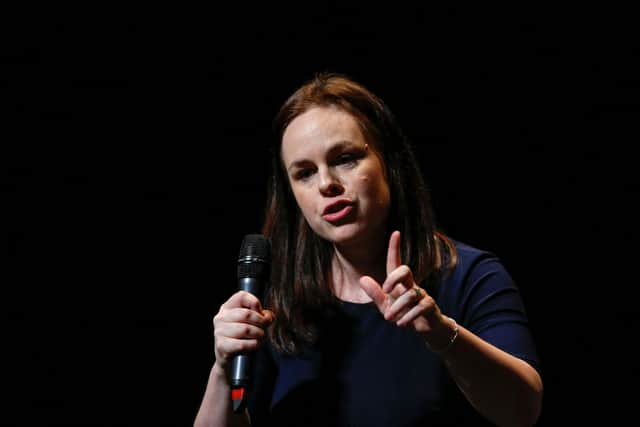 Ms Forbes, 32, a fluent Gaelic speaker, is on maternity leave following the birth of her daughter in August last year, with some suggesting her ability for fair-minded negotiation is being missed by both business in Scotland and the UK Treasury.
While at home with her family in Dingwall, Ms Forbes, whose husband Ali MacLellan is part-owner of a chimney sweep and wood burning stove firm, swerved the hugely damaging row over the Scottish Government's Gender Recognition Reform Bill.
What religion is Kate Forbes?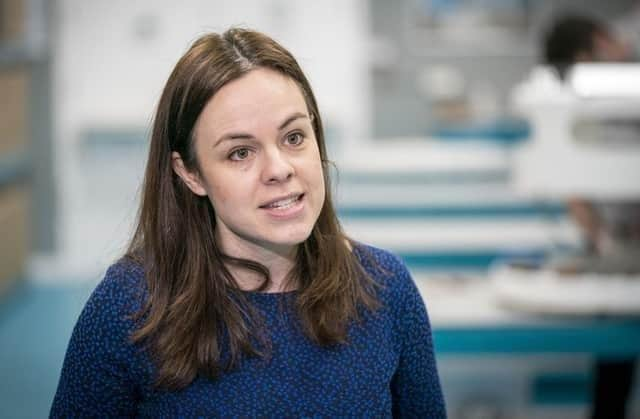 Ms Forbes did not vote on the legislation, which would have directly tested the balance between her deeply held religious beliefs – she is a member of the Free Church of Scotland – and her loyalty as a minister in a Government that strives to be socially progressive. Ms Forbes was one of 15 senior SNP politicians who signed a letter in 2019 calling for the Government not to "rush" into gender reform legislation.
The position, outlined in the opening days of her election campaign, prompted heavy criticism from both outside and inside the SNP, with SNP Westminster deputy leader Mhairi Black going as far to say she had been left "incredibly hurt" by Ms Forbes same-sex marriage comments.
In 2018, her pro-life views were aired at a National Prayer Breakfast for Scotland when she told an audience the treatment of the "unborn" was a "measure of true progress".
However, the way Ms Forbes, who was raised between Dingwall and India, where her parents worked as missionaries, has spoken freely about her religious beliefs has also won her favour. In January last year, she spoke of the need for more intelligent and informed debate in Scottish politics and the wish for more tolerance in an increasingly polarised landscape.
She said: "Tolerance can only exist between people who fundamentally disagree with each other. To preach tolerance means you must be willing to speak to and be open to views you do not share. Tolerance cannot exist when everyone agrees, so if anyone cares about tolerance in the Scotland of 2022, then we need to be comfortable debating and discussing challenging issues with people who fundamentally disagree with us."
These very hopes and sentiments were echoed by Ms Sturgeon in her resignation speech.
Comments
 0 comments
Want to join the conversation? Please or to comment on this article.