Qatar 2022: Rainbow bucket hats confiscated from Wales fans as controversy around World Cup continues
There was also fury among the Wales contingent as supporters wearing rainbow bucket hats had them "confiscated" in Qatar ahead of the group B clash.
Wales' Rainbow Wall, a group of LGBTQ+ supporters, said male supporters wearing the hats were allowed to keep them but the items were taken from women.
Ex-Wales footballer Laura McAllister, a gay woman and past Fifa Council candidate, was asked to remove her "rainbow wall" bucket hat as she entered a World Cup stadium in Qatar before the start of Wales' opener against the USA.
She took to social media, writing on Twitter: "So, despite fine words from FIFA World Cup before event, Cymru rainbow bucket hats confiscated at stadium, mine included.
"I had a conversation about this with stewards - we have video evidence.
"This World Cup 2022 just gets better but we will continue stand up for our values."
Wales' Rainbow Wall wrote on Twitter: "Our rainbow bucket hat. We are so proud of them, but news on the ground tonight is our welsh female supporters wearing them in Qatar are having them taken off them, not the men, just women.
"Fifa are you serious !! LGBTQRights."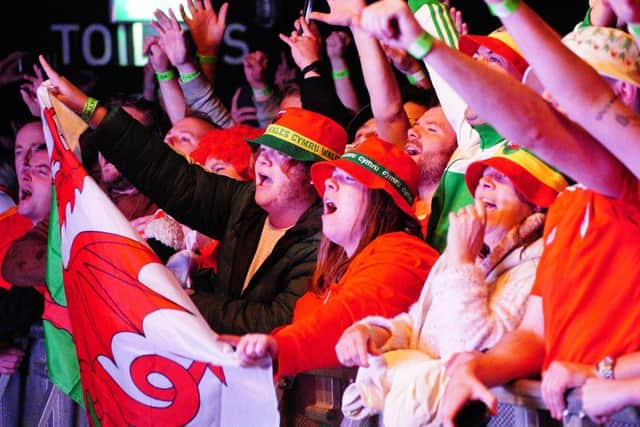 The day also saw Iranian supporters jeer and boo their own national anthem amid protests against the regime back home.
A US supporter also claimed that he was held by security for 25 minutes and asked to change his shirt which had the rainbow flag on it.
He tweeted: "Security guard refusing to let me into the stadium for USA-Wales. You have to change your shirt. It's not allowed."