Mr Flynn used Prime Minister's Questions (PMQs) to turn his fire on the former occupant of Number 10, asking Mr Sunak whether he regrets his predecessor's time in office.
He said: "In recent days, the former prime minister [Liz Truss] said that she did not regret her time in office. Does the Prime Minister regret her time in office?"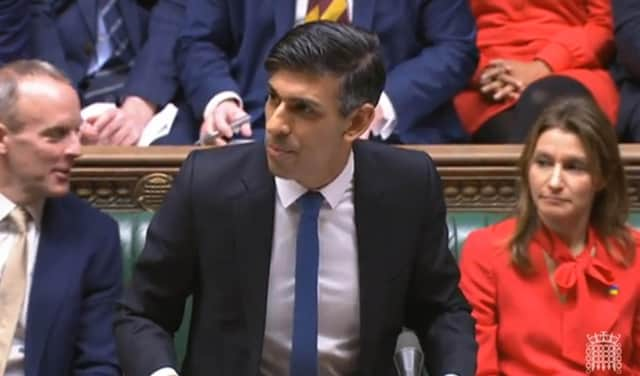 Amid laughter from MPs across the chamber, Mr Sunak replied: "I am grateful to all my predecessors for the contribution that they made to public life, but can I join with the right honourable gentleman in saying that I know the whole House will be looking forward to hearing from President Zelensky at the conclusion of PMQs."
Referring to the Conservative former prime minister's time in office, Mr Flynn told the Commons: "Hold on a minute. Let's reflect upon the damage that was caused – £30 billion wiped off the UK economy, pension funds brought to the brink of collapse, the pound reaching parity with the dollar and interest rates for mortgage holders right across these isles soaring.
"Now, the former prime minister wouldn't apologise for the damage that she has caused. So, on behalf of the Tory party, will he apologise for her?"
Mr Sunak replied: "On the first day that I took office, I said that mistakes had been made. But what we have done is to ensure that right now … he mentioned the pound, the pound [is] at a multi-month high, borrowing costs restored back to where they should be, an economy stabilised, and a clear plan to halve inflation and grow the economy.
"That's what the Conservatives are delivering in Government and we continue to deliver as well, for the people of Scotland."