Mr Zelensky is expected to address parliament during the visit on Wednesday.
King Charles III will also hold an audience with Mr Zelensky on Wednesday, Buckingham Palace has confirmed.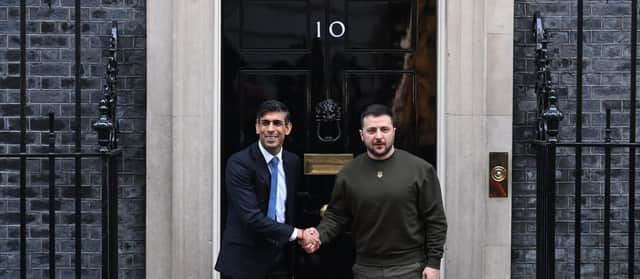 Mr Sunak said: "President Zelensky's visit to the UK is a testament to his country's courage, determination and fight, and a testament to the unbreakable friendship between our two countries.
"Since 2014, the UK has provided vital training to Ukrainian forces, allowing them to defend their country, protect their sovereignty and fight for their territory.
"I am proud that today we will expand that training from soldiers to marines and fighter jet pilots, ensuring Ukraine has a military able to defend its interests well into the future.
"It also underlines our commitment to not just provide military equipment for the short term, but a long-term pledge to stand shoulder-to-shoulder with Ukraine for years to come."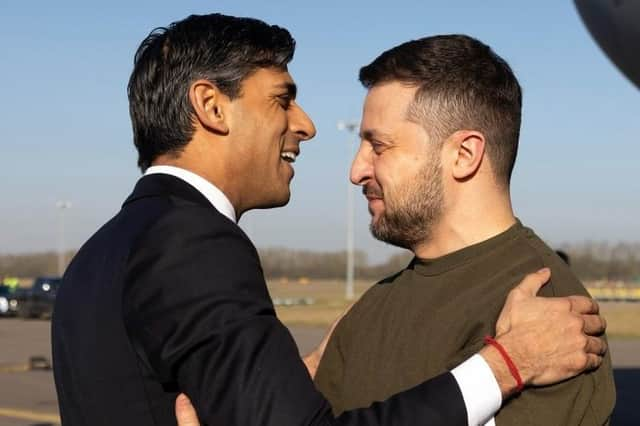 The UK is also set to announce new sanctions targeting those who have helped Russian president Vladimir Putin build his personal wealth and firms which have profited from the war.
The expansion of the UK's training programme to include jet fighter pilots is significant as Mr Zelensky has been urging Western nations to supply planes.
The UK has so far refused, arguing the RAF's F-35 and Typhoon jets take too long for pilots to train on.
But the announcement by No 10 signals a shift for the future, and officials said "as part of that long-term capability investment" the UK will work with Ukraine and international allies "to co-ordinate collective support to meet Ukraine's defensive needs".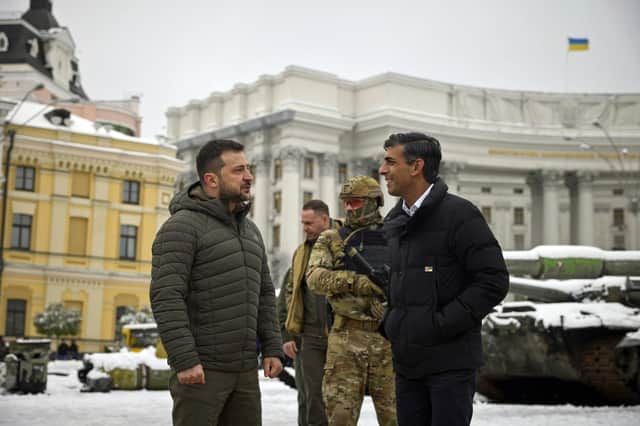 Ukrainian troops are already being trained in the use of Challenger 2 tanks, which are expected to be sent to the country next month.
Mr Sunak will offer longer-range firepower to help counter Russia's ability to strike at Ukraine's towns and energy facilities.