Her prominent role sparked a flurry of interest on social media, with Ms Mordaunt trending on Twitter throughout the ceremony at Westminster Abbey.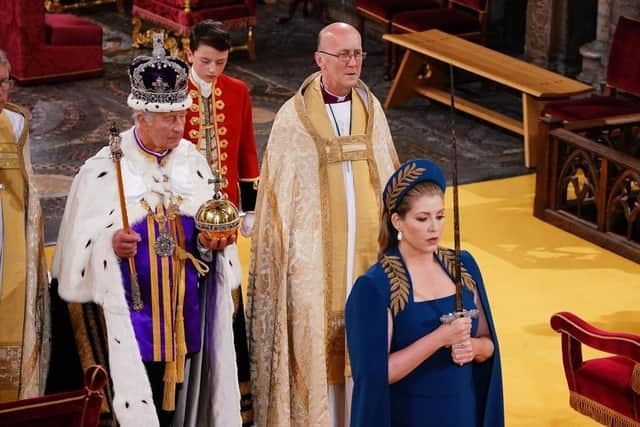 She later said the interest had been "humbling", adding: "If people chose to recognise my role, then I'm grateful. But my gratitude and thanks are reserved for all who took part."
Ms Mordaunt has since expanded on her role carrying the 17th-century Sword of State and Jewelled Sword of Offering for more than an hour during the Westminster Abbey service.
She told the BBC's Nick Robinson's Political Thinking podcast that she had enjoyed her viral fame on social media.
In response to a question on whether she had trained ahead of the coronation, Ms Mordaunt said: "I was not in the gym for six months prior to this."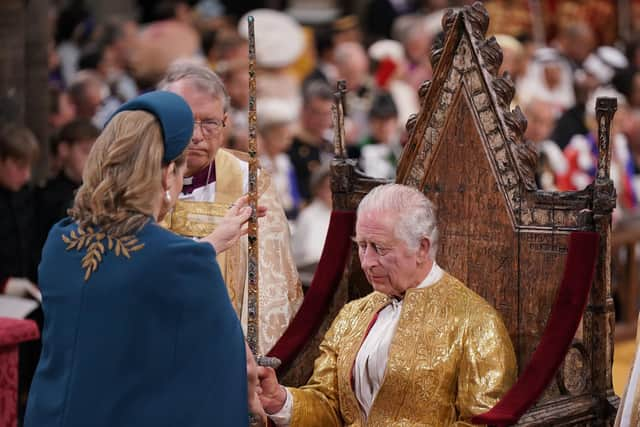 She then added: "You want to make sure you are in good nick. I did take a couple of painkillers before just to make sure I was going to be alright."
Ms Mordaunt credited her navy training in Portsmouth for also helping in her preparation, and suggested she had kept her circulation going by "wriggling" her toes.
The minister's other tips for those looking to emulate her feat was to "wear comfortable shoes" and "have a good breakfast".