Ms Mordaunt, the Lord President of the Council and the Leader of the House of Commons, was a notable figure in proceedings, dressed in a teal midi-dress complete with a fashionable cape.
She was given the official role of carrying the Sword of State – a large golden weapon – as she walked through Westminster Abbey. She was then presented with a second, smaller sword – the Jewelled Sword of Offering – which she presented to the King as part of the service, becoming the first woman to do so.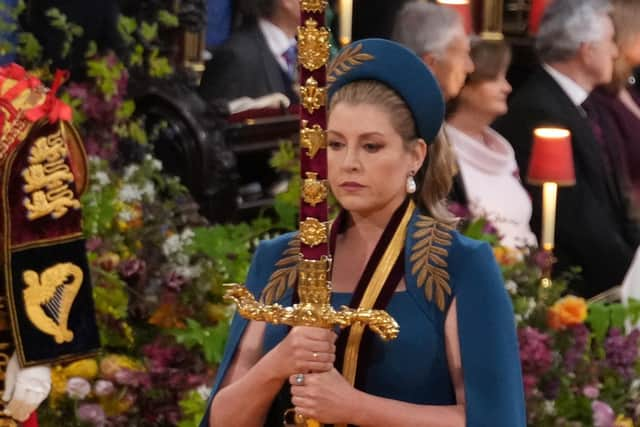 The intricate tapered sword, blessed by the Archbishop, was made for George IV's 1821 coronation, has a hilt encrusted with diamonds, rubies and emeralds and a scabbard decorated with jewelled roses, thistles and shamrocks.
It symbolises royal power and the monarch accepting his duty and knightly virtues.
It is placed in the King's right hand, then clipped onto his girdle and eventually unclipped.
The King steps forward and offers the sword to the Dean, who places it on the altar.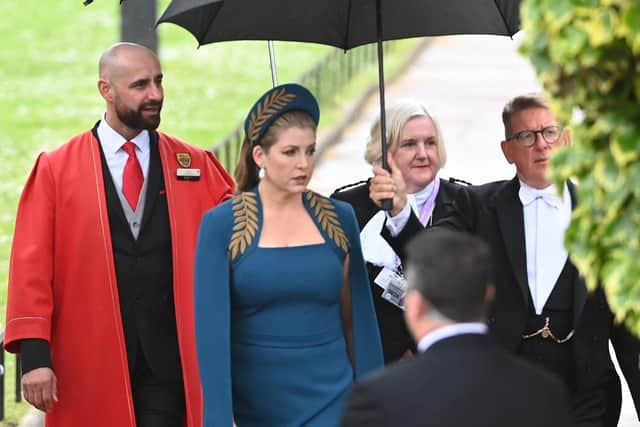 The sword is "redeemed" by Ms Mordaunt, who places the redemption money on an almsdish, held by the Dean.
Ms Mordaunt was then instructed to draw the sword and carry it in its naked form – without its scabbard – before the monarch for the rest of the service.