NHS Scotland: More than 18,000 Scots died while waiting on NHS treatment, as more rush to private treatment
Scottish Government accused of creating a two-tier system within the NHS
More than 18,000 people died last year while waiting for hospital treatment, new figures have revealed, as a sharp rise in patients paying for private treatment has fuelled fears Scotland has already moved to a two-tier NHS system.
Scottish Labour leader Anas Sarwar has grilled First Minister Humza Yousaf on spiralling NHS waiting lists, saying 18,390 people died in 2022 while awaiting crucial hospital treatment. This includes almost 6,000 in NHS Lothian alone.
In fact the number of people dying while on an NHS waiting list in Scotland has increased every single year since 2017. And Mr Sarwar predicts if this trend continues, more than 20,000 will die while waiting for an appointment in 2023.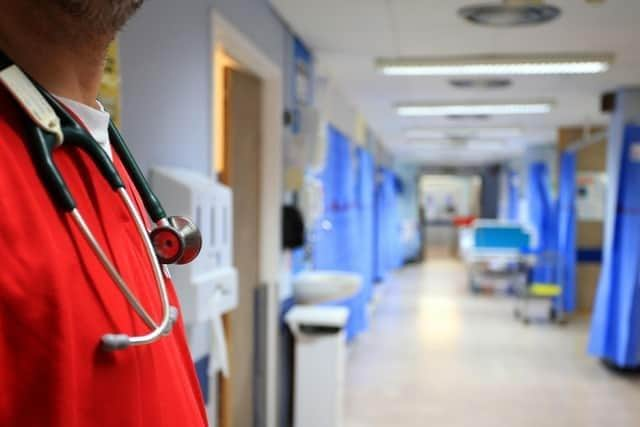 The forecast comes as separate data from the Private Healthcare Information Network published last week showed 19,000 Scottish patients chose to pay for treatment last year, up from only 11,000 in 2019.
Statistics from four of the nation's 14 health boards – NHS Ayrshire & Arran, NHS Borders, NHS Grampian and NHS Highland – show there has been a 46 per cent rise in people being taken off NHS waiting lists after going private.
At First Minister's Questions, the Scottish Labour leader criticised the SNP for the "shocking" figures.
He said: "That's over 18,000 families with a loved one who died waiting for treatment that could have prolonged or, in some cases saved, their lives. In 2017, 7,868 Scots died while on an NHS waiting list. Immediately before Covid it was 13,211 and if this trend continues, it will be over 20,000 this year.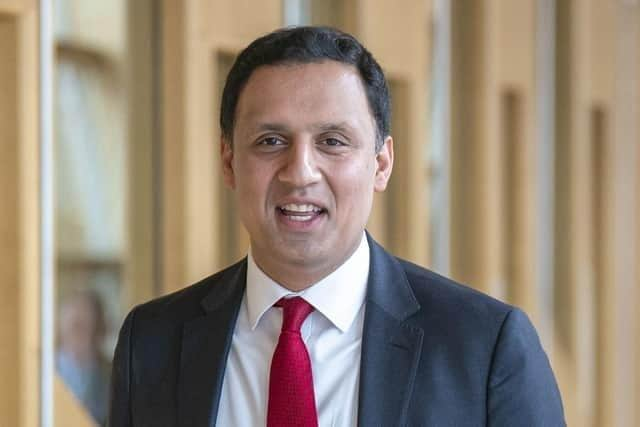 "These aren't just numbers. These are people waiting in pain, many dying far too early, leaving behind heartbroken families."
Mr Sarwar placed the blame squarely at the door of the First Minister, saying Mr Yousaf oversaw waiting lists growing by more than 175,000 people while he was health secretary.
Mr Yousaf did apologise to patients when replying to Mr Sarwar, but said the issues were down to the detrimental impact of the coronavirus pandemic.
He said: "As First Minister I don't want a single person having to wait longer than they have to. I apologise to anyone waiting unnecessarily on waiting lists.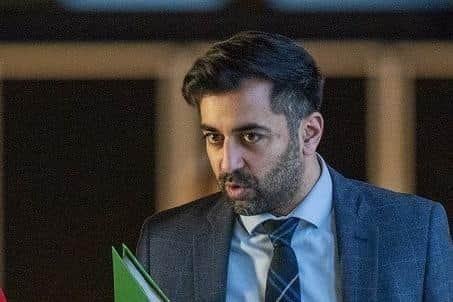 "Most people acknowledge the significant impact the pandemic has had – it is the biggest challenge to ever face the NHS in its 75-year existence.
"We are making progress to reduce waiting times in outpatients and inpatients, but this Government is the first to recognise we have to do more. That is why recovery of the NHS is a significant priority for this Government."
Mr Sarwar then went on to claim many of those waiting excessive amounts of time to be seen on the NHS were simply giving up and paying thousands for private treatment.
He said this was leading to a two-tier system where only those who could afford to pay for treatment were able to get treatment.
Mr Sarwar added: "Things were getting worse before Covid and things have got a lot worse in the two years since he [Youasf] published his NHS catch-up plan.
"Grieving families can see through these excuses, but this isn't even the full picture. Thousands of people are forced to leave the NHS and pay for their treatment – in the middle of a cost-of-living crisis."
In NHS Ayrshire and Arran, 225 patients were removed from the NHS waiting list after seeking private treatment elsewhere in 2022/23 – up 359 per cent since the start of the pandemic.
According to statistics from Public Health Scotland, 7,849 Scots had been waiting over two years for inpatient, outpatient or day care treatment from NHS Scotland as of March 31. This is compared to just 599 in NHS England.
Mr Sarwar said: "Our NHS was built on the principle of healthcare free at the point of need. That is clearly not the case for thousands of people in Scotland.
"The First Minister's incompetence has created a two-tier NHS, where people are forced to either go into debt in order to stop the pain and get the treatment they need, or to languish on an NHS waiting list."
In response the First Minister said: "I don't want anyone to feel [private healthcare] is their only choice. But this is not because of the SNP Government in Scotland, this is affecting health services across the UK. The reason why is the pandemic."
Scottish Labour added those paying for private treatment in Scotland without any insurance has increased by 73 per cent since the start of the pandemic.
Comments
 0 comments
Want to join the conversation? Please or to comment on this article.