NHS Scotland crisis: Tens of thousands paying for private healthcare due to spiralling NHS waiting lists
Scottish Labour has accused the SNP of years of incompetence when it comes to the NHS
Humza Yousaf has been accused of presiding over years of SNP incompetence, amid claims tens of thousands of Scots have been forced to turn to private healthcare because of lengthy NHS waiting lists.
Scottish Labour leader Anas Sarwar grilled Mr Yousaf at First Minister's Questions (FMQs) on Thursday, saying 43,000 people in the past financial year had turned to private healthcare – an increase of 8 per cent.
This includes 1,745 rounds of chemotherapy.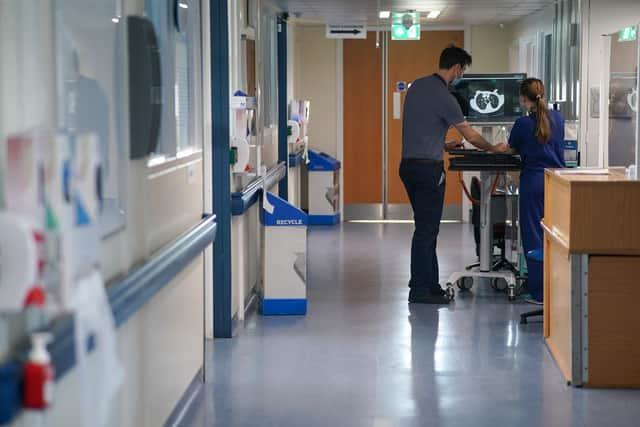 Mr Sarwar said: "Last year the-then health secretary [Humza Yousaf] promised no one would be waiting more than 18 months for an NHS procedure by September 2023. But recent figures show there are still 17,200 people on an NHS waiting list who have waited over 18 months.
"This is yet another broken promise from a health secretary that has failed upwards and the result is people turning to private care."
Mr Sarwar said 40 per cent of all knee and hip replacements carried out in Scotland in the past financial year were done privately – at a cost of around £15,000 each.
He said there were also 7,805 cataract surgeries, 1,980 colonoscopies, 2,055 endoscopies and 955 hernia repairs done privately.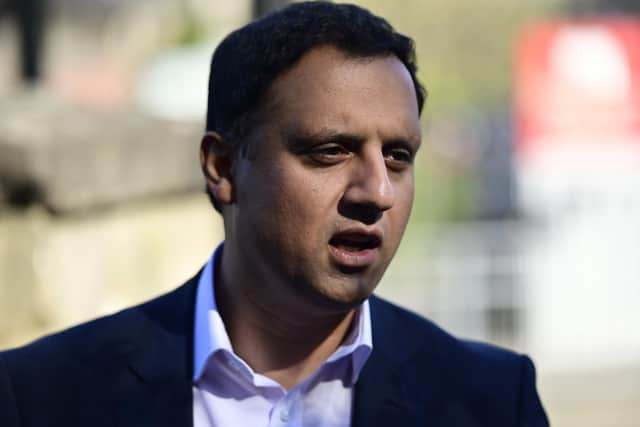 "People who are struggling to pay their bills shouldn't have to worry about the cost of getting sick.
"But on the SNP's watch, 43,000 people are having to find £15,000 for hip and knee replacements, £3,000 for cataract surgery, £3,000 for colonoscopies, £4,000 for hernia repairs, and cancer patients are forced to find thousands for chemotherapy.
"Patients are in pain, with heartbroken families trying to scrape together the cash. Some are re-mortgaging their homes to pay for the care they should be getting on the NHS. Why should they pay the price for SNP incompetence?"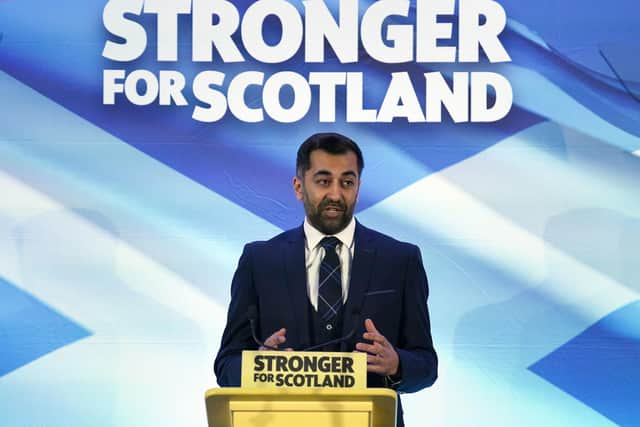 Mr Yousaf blamed the impact of the Covid pandemic for the lengthy waiting lists, but insisted progress was being made on bringing the longest waits down.
The First Minister said: "Anas Sarwar has every right to ask around the waiting times the NHS is experiencing. But every time he asks a question he fails to mention the biggest shock the NHS has faced in its 75-year existence."
Mr Yousaf said the number of people waiting more than two years for an outpatient appointment had gone down by 59 per cent, and stressed shortening the waiting lists "will take time".
Mr Yousaf added: "Of course I don't want people funding care out of their own pockets. We know the impact the pandemic has had on the health service and on waiting lists.
"But Scotland has the lowest rate of take-up of private healthcare, which is 16 per cent higher in England, and in Wales where the Labour Party are in charge it is 51 per cent.
"That will be cold comfort to those digging deep into their own pockets to pay for healthcare, but we are not unique."
Elsewhere at FMQs, the Scottish Conservatives grilled Mr Yousaf on cuts to police budgets.
Mr Yousaf insisted this was something his Government still plans to do.
This then led to a bizarre exchange between Mr Ross and Mr Yousaf, with the First Minister saying: "The Scottish Government has increased Police Scotland's budget by £80m this year – fact.
"We have more police officers per head in Scotland than in England – fact.
"When we look at recorded crime levels, they are at one of the lowest in Scotland for almost 50 years – fact.
"In fact, recorded crime has fallen by 42 per cent since the SNP came to power – that is a fact.
"So when it comes to looking at whether Scotland is safer under the SNP, there is simply no denying Scotland is undoubtedly safer under this SNP government – that is a fact."
Comments
 0 comments
Want to join the conversation? Please or to comment on this article.