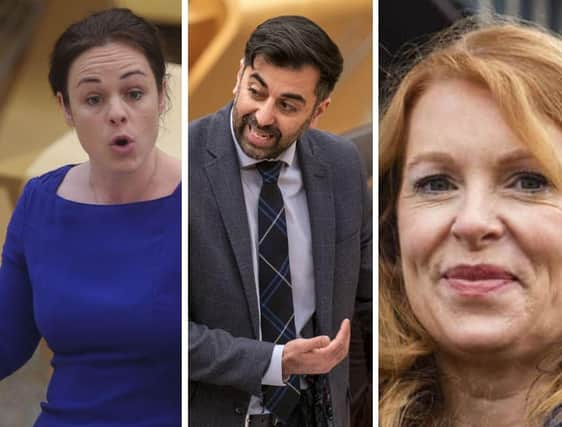 Next SNP leader odds: What are the odds for who replaces Nicola Sturgeon as First Minister as favourite emerges
A favourite to become the next Scottish First Minister has emerged at the bookies following the shock resignation of Nicola Sturgeon.
The longest serving – and first female – First Minister told a hastily arranged press conference she would remain in office while the SNP select her successor.
"In my head and in my heart I know that time is now, that it's right for me, for my party and my country," she said.
But who will replace Ms Sturgeon? We look at the favourite at the bookies for next SNP leader.
SkyBet's Oddschecker has Mr Yousaf, the health secretary, installed at its favourite, with odds of 2/9 on the figure who has been viewed as the establishment-backed candidate becoming Ms Sturgeon's successor.
Ms Forbes, the finance secretary, is sitting at odds of 11/4
Ms Regan, the former community safety minister, is no longer listed in betting. However, Sky Bet still have odds for the former SNP minister, sitting at 50/1.
According to Ladbrokes, Mr Yousaf's chances stand at 2/5 while Ms Forbes is at odds went from 6/1 to 11/4
The harshest exchanges in the opening live TV debate, aired by STV, came between Ms Forbes and Mr Yousaf in a departure from the more collegiate party hustings that have taken place in the last week.
The candidates clashed over their plans for how Scotland could become independent, with Ms Regan saying while the SNP had won the "moral mandate" for another referendum, it had been unable to persuade Westminster to give the go-ahead.
She said a referendum "is not the gold standard", saying the SNP could use the ballot box at elections to try to win independence.
Ms Forbes was forced to insist during the first week of her campaign to replace Ms Sturgeon as First Minister that it was "absolutely not over" as she faced early turbulence over her views on gay marriage.
Odds compiled from oddschecker/SkyBet