The unions are fighting for a 10 per cent pay rise for teachers – something the Scottish Government insists is unaffordable.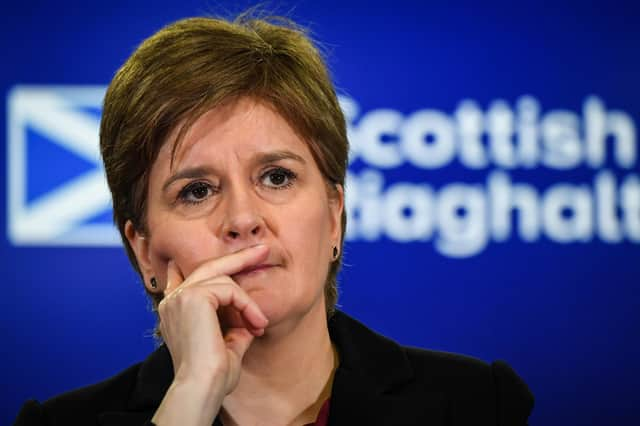 Scottish Liberal Democrat leader Alex Cole-Hamilton raised the issue during First Minister's Questions on Thursday.
He said: "After the disruption of the pandemic, we have calculated that Scotland's school pupils have now lost over two million days of education due to strike action. That will double if an agreement is not reached.
"Today it's Dundee and Argyll & Bute. Tomorrow it's South Lanarkshire and the Western Isles.
"Teachers care deeply about their pupils and closing the gates is the last thing they want to do, but the last pay offer was made to them back in November and there has been nothing new since.
"Waiting for teachers to buckle or inflation to fall is not a strategy.
"So can I ask the First Minister, what will she do personally to get those school gates open?"
Ms Sturgeon said no-one wants to see disruption to children's education.
She added: "I very much hope we will reach a resolution and a pay agreement soon that will avoid further disruption.
"But it's important that continues to be discussed and negotiated in mechanisms that are in place.
"The Government is not simply digging its heels in. Any resolution has to be fair and it has to be affordable."
SNP backbencher Christine Grahame also asked the First Minister about plans to retain teacher numbers.
There has been speculation that the Scottish Government will move to block any cuts local authorities could make to teaching posts in a bid to save money.
Ms Sturgeon said: "I'm very firmly of the view that a reduction in teacher numbers would not be in keeping with our commitment to raise attainment and close the attainment gap in our schools."
The Education Secretary will set out the next steps on this in the coming days, she added