Michael Gove dismisses Humza Yousaf's new independence strategy
He said talk of a second referendum is a 'distraction and a diversion'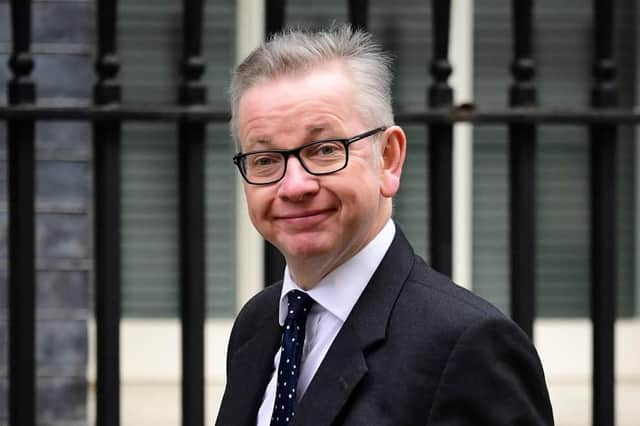 Michael Gove has dismissed Humza Yousaf's new independence strategy, insisting talk of a second referendum is a "distraction and a diversion".
In practice, this would mean using the result to push for a second referendum.
Speaking to journalists in Edinburgh, Mr Gove, the Secretary of State for Levelling Up, Housing and Communities, said: "The First Minister will shape his campaign in the way he wants on behalf of the SNP, but at a general election what we're doing is choosing a UK Government, and a number of issues will be raised by different parties.
"It's a long way out before we have that general election, and the UK Government's position on any form of independence referendum is that when we have so many other challenges to face, that it's a distraction and a diversion from dealing effectively with the economic challenges we face, with improving the NHS, working together to improve education and attract investment."
Mr Gove made the comments after addressing a conference at the headquarters of Cosla, the council umbrella body.
Mr Yousaf said he would pursue talks with the UK Government "on how we give democratic effect to Scotland becoming an independent nation" if his party wins the most seats in Scotland.
He said it would be up to Westminster to decide whether a second referendum should then take place – or whether the election result itself would be enough. However, he said a referendum is still his "Plan A".
Comments
 0 comments
Want to join the conversation? Please or to comment on this article.