Mhairi Black asking Dominic Raab was his day rate would be in Led by Donkeys PMQs jibe
Dominic Raab was mocked over his Conservative colleagues who were found to be offering their services for consultancy work at rates of thousands of pounds a day.
She said: "Can I ask the Deputy Prime Minister, when he is inevitably booted out of office, what will his going rate be?"
The Deputy Prime Minister said: "The system of declarations is there to ensure transparency and accountability and, of course, the Conservatives backed tightening up those rules to make sure there couldn't be any lobbying."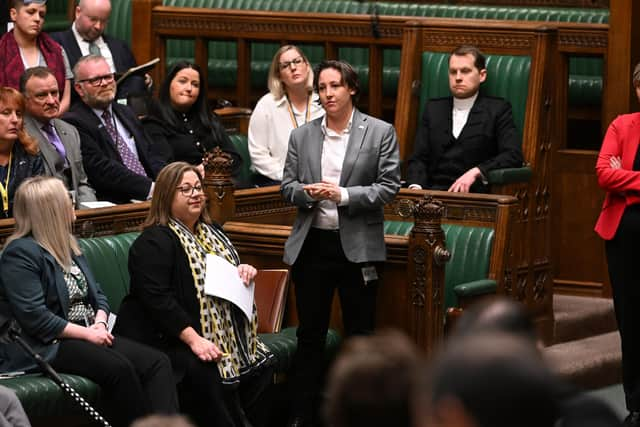 The Deputy Prime Minister and Labour deputy leader Angela Rayner clashed over crime and anti-social behaviour at Prime Minister's Questions. Ms Rayner said the Conservatives "are missing in action in the fight against crime".
Raab retorted that "Violent crime has halved, re-offending is seven percentage points lower and if she really wants to stand up for the public and the victims of crime, they should back our Bill to protect victims and protect the most vulnerable from serious killers, rapists and terrorists."
Deputies were in place with Prime Minister Rishi Sunak and Labour leader Keir Starmer attending the funeral of the former Speaker, Betty Boothroyd