Margaret Ferrier: What is a recall petition and how does it work? How do people vote in the petition?
We explain the process that could lead to a crunch by-election in Rutherglen and Hamilton West
Margaret Ferrier's suspension from the Commons for breaching Covid rules will automatically trigger a recall petition in her constituency, Rutherglen and Hamilton West.
This could lead to the first by-election held under parliamentary recall rules in Scotland.
This would be a key test for new SNP leader and First Minister Humza Yousaf, with Ms Ferrier having originally been elected as an SNP MP in 2019 before having the whip suspended after her breaches of coronavirus rules emerged. However, with polls indicating support for Labour in Scotland has increased, Sir Keir Starmer's party is also keen to demonstrate a revival in fortunes north of the border. Labour is confident of victory.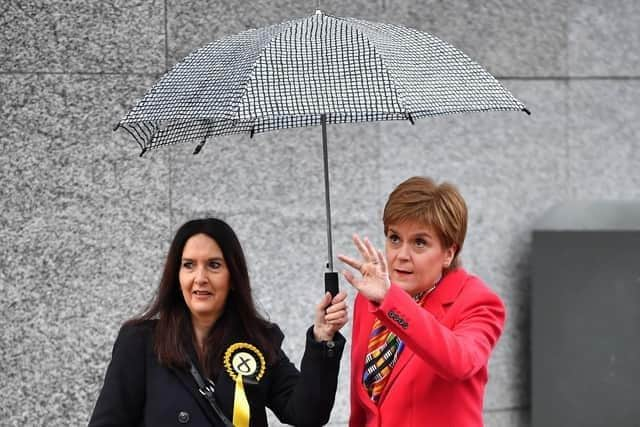 But what is a recall petition, and how will it work? We take a look at the process below.
What is a recall petition?
A recall petition is the process by which an MP can lose their seat in the House of Commons. The petition in Rutherglen and Hamilton West will open from June 20 to July 31, meaning constituents will have six weeks to sign. Only those who want to see the MP removed need to sign the petition.
If at least 10 per cent of the electorate in the constituency signs the petition, the MP will lose their seat and a by-election will be triggered. The recalled MP, in this case Ms Ferrier, can stand as a candidate. The petition process was introduced by the Recall of MPs Act 2015.
When can a recall petition be triggered?
There are three ways a recall petition can be triggered. The first is if an MP has been convicted of an offence and jailed or detained.
The second is if they have been barred from the House of Commons for ten sitting days or 14 calendar days. This is the one that applies to Ms Ferrier, who has been suspended for 30 days.
The third way a petition can be triggered is if an MP has been convicted of providing false or misleading information for allowance claims under the Parliamentary Standards Act 2009.
Similar to any election, the petition can be signed in person, by post or by appointing a proxy to sign on the voter's behalf. It cannot be signed online.
The petition officer, who is the returning officer for the constituency, must designate up to ten signing places, and will send a notice to all voters who are eligible to sign the petition. This is similar to a poll card at elections and will tell voters which signing place they are allocated to and the opening hours. Registered postal voters can sign the petition by post.
To sign the petition a person must be registered to vote at an address in the relevant constituency. They must be 18 or over and a UK, Irish or qualifying Commonwealth citizen. Voters will need to bring an accepted form of photo ID in order to sign the petition at a signing place.
What happens after the signatures are counted?
If at least 10 per cent of the eligible electorate have signed the petition, the MP's seat will become vacant and a by-election will be held. The electorate for Rutherglen and Hamilton West in the 2019 general election was 80,918, which means just over 8,000 people would have to sign the petition for it to be successful.
Given the timings involved, a by-election would likely take place in the autumn.
Has this happened before?
This has never happened before in Scotland, but there have been three recall petitions elsewhere in the UK. Two of these were successful.
Labour's Fiona Onasanya of Peterborough was recalled in 2019, while former Conservative MP Chris Davies was removed from office in Brecon and Radnorshire that same year.
A recall petition against the DUP's Ian Paisley in North Antrim in September 2018, however, failed to get enough signatures.
Comments
 0 comments
Want to join the conversation? Please or to comment on this article.