SNP 'bleeding voters' with Labour predicted to win 31 seats in Scotland, first MRP poll under new boundaries shows
The polling suggests the Labour party are on course of a historic 140-seat majority.
The SNP are "bleeding voters" with Labour predicted to win 31 seats in Scotland at the next election, a new poll has suggested.
Commissioned by Best for Britian, the MRP analysis also suggests Sir Keir Starmer is heading for 10 Downing Street with a landslide victory in 2024.
The first poll to look at voting intentions under the new boundary changes, it suggests SNP votes are drifting to "don't know", which in turn is seeing Anas Sarwar's group make a high number of gains.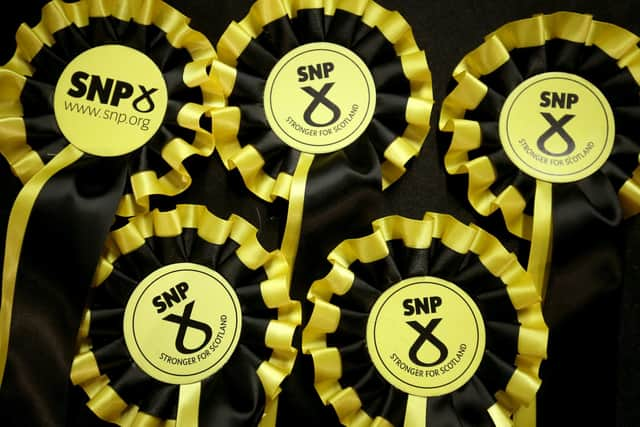 It predicts Labour would win 35 per cent of the vote while the Conservatives would win 23 er cent, giving Labour 470 seats, with the Tories left with just 129.
Naomi Smith, Best for Britain's CEO, said that while Labour's lead "looks healthy", but it was about voters "pushing away" from the SNP rather than coming over to Labour.
She told The Scotsman: "The polling is showing that they're likely to have a very significantly reduced number of seats, with the vast majority of those being picked up by Labour, who are on course to win 31 seats, but by default.
"So a lot of that big SNP vote share is hemorrhaging to 'don't know', rather than over to Labour. "But because of the way, the first past the post works, with Labour being the next biggest party, and don't know not being an option on the ballot paper, they are picking up those seats and at the moment."If you think about what could convince those 'don't knows' to go to Labour, it could be issues around Brexit, this is a nation that voted to stay in the EU, with the SNP being very vocal on that.
"Labour's sort of hesitance on that, and voters not being too clear where Keir Starmer stands on it, having previously been someone who advocating for a people's vote, a second referendum, but now being very clear that Labour's position is Labour won't rejoin.
"It can't afford to ignore seats in Scotland and we have seen some very marginal seats for Labour in Scotland.
"The majority of the don't knows appears to be homeless nats, rather than sort of a shy Conservative/Labour voters. There doesn't appear to be much of a pull factor towards Labour, but there does seem to be a push away from the SNP following Nicola Sturgeon's departure."
Ms Smith explained the change was nothing to do with boundary changes, but rather voters turning away from the SNP.
She said: "Boundaries have changed in Scotland, but that is not having a marked impact on the party's vote share distribution."It's that there is now a chunk of disaffected former SNP voters who have put themselves in the 'don't know camp', and that's what is causing Labour to pick up 31 seats in Scotland under the current poll, not any boundary impact."
Luke Tryl, UK director at the More in Common group, claimed the word most focus groups used to describe Britain was "broken".
He explained: "You're in a situation where people at the moment are going to Labour by default, not because they love the Labour Party.
"If things start to get a bit better, and people aren't convinced by that positive offer from the Labour Party, I think things become more challenging."
The findings are based on a survey of 10,140 people by pollsters Focaldata carried out between April 20 and May 9.
Comments
 0 comments
Want to join the conversation? Please or to comment on this article.