Ferries scandal Scotland: Humza Yousaf refuses to say whether he will grant power for Ferguson Marine's finances to be reviewed
Holyrood committee calls on the Scottish Government to grant the Auditor General the power to review Ferguson Marine's finances
Humza Yousaf has refused to say whether or not he will grant the powers needed for Ferguson Marine's finances to be officially reviewed.
The public audit committee says Auditor General Stephen Boyle needs to undertake this review so they can better understand how the shipyard in Port Glasgow spent £128.5 million of public money on two new vessels.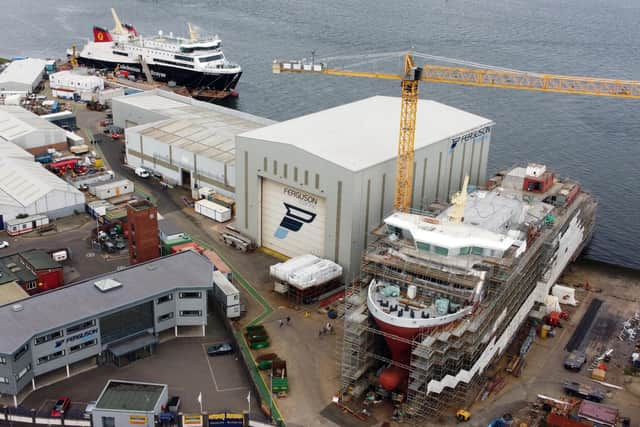 However, Mr Yousaf was directly challenged to do this during First Minister's Questions on Thursday by the Conservatives' transport spokesman Graham Simpson.
Mr Yousaf said: "There have been a number of inquiries and the Scottish Government and Ferguson Marine have co-operated fully. Hundreds of documents have been published in the public domain on what's happening at Ferguson's.
"What I won't do is apologise for the Scottish Government stepping in to make sure we secured hundreds of jobs in Inverclyde."
Speaking afterwards, Mr Simpson said: "It's extraordinary that the First Minister can't answer a simple question about whether he will provide the Auditor General with the powers he says he needs.
"So we're none the wiser about what has happened to the £128.5m received by FMEL (Ferguson Marine Engineering Limited). After years of ongoing scandal surrounding the failure to provide lifeline ferries for island communities, Humza Yousaf is still fobbing them off with warm words and no answers."
Comments
 0 comments
Want to join the conversation? Please or to comment on this article.