Ferries scandal Scotland: Holyrood committee requests to see secret Ferguson Marine reports into productivity and due diligence
First Marine International and Teneo were paid to undertake key reports.
Secret reports into improvements needed at Ferguson Marine to ensure the shipyard is commercially viable and around value for money on the continuation of work on two ferries have been requested by a parliamentary committee.
Holyrood's public audit committee has asked the Scottish Government it would like to see the two reports, one from First Marine International (FMI) and one from consultants Teneo, ahead of an evidence session with economy secretary Neil Gray.
Ferguson Marine is at the centre of an ongoing scandal into the construction of two new ferries for the west coast, which are now more than five years late and £300 million over-budget.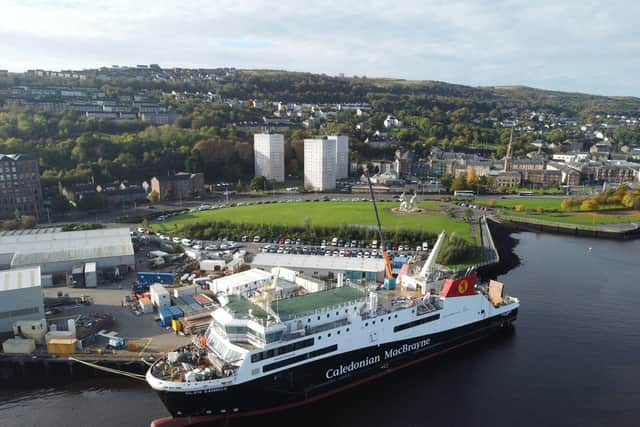 A separate report undertaken by Teneo, who also supported the Government on work with the Lochaber smelter in Fort William, focused on due diligence following the request by the yard for more public money.
This was eventually granted, but required a formal ministerial direction, a rare occurrence in Scotland, due to civil service concerns it would be cheaper to start hull 802 from scratch.
In a letter to the director general of economy in the Government, Gregor Irwin, committee convenor Richard Leonard asks for the reports to be handed to MSPs.
He said: "I asked whether the Scottish Government would be prepared to share the outcome of the work it had commissioned First Marine International to undertake on the funding and future options for FMPG. I also asked whether the Scottish Government would share the outcome of the due diligence work it commissioned, carried out by Teneo, which was used to make a value for money assessment on the completion of vessel 802 at FMPG.
"The committee recognises that there will be elements of this work that are commercially sensitive, and it has no wish to impact on the shipyard's ability to compete for and win new business or to prejudice the commercial interests of FMI or Teneo.
"However, in the interests of openness and transparency, the committee asks the Scottish Government to consider what information it can make publicly available to the Committee in relation to these two pieces of work, that does not compromise commercially confidential information."
The Scottish Government intends to sell Ferguson Marine back into private ownership once it is commercially viable. That could involve several million pounds worth of improvement work to the yard, but no details of this work has been made public.
The government has until June 15 to respond to the request.
Want to hear more from The Scotsman's politics team? Check out the latest episode of our political podcast, The Steamie.
Comments
 0 comments
Want to join the conversation? Please or to comment on this article.