Exclusive:

Ferguson Marine ferry Glen Sannox delayed again and could now miss start of CalMac's 2024 summer timetable

Further setback for ill-fated CalMac vessel which is now five years late and three times over budget.
The hugely-delayed CalMac ferry Glen Sannox may not be ready for the start of next year's summer season because of a further setback, The Scotsman has learned.
It comes after the Scottish Government's ferry-owning company that ordered the ship revealed the vessel will not be delivered by the latest deadline of the end of this year and might not be handed over to CalMac until February.
That could mean there is insufficient time for some eight weeks of familiarisation work to be completed by the west coast ferry operator in time for the start of its summer timetable on March 29 at the beginning of the Easter weekend and school holidays. An industry source with knowledge of the situation said: "CalMac doesn't think it is possible."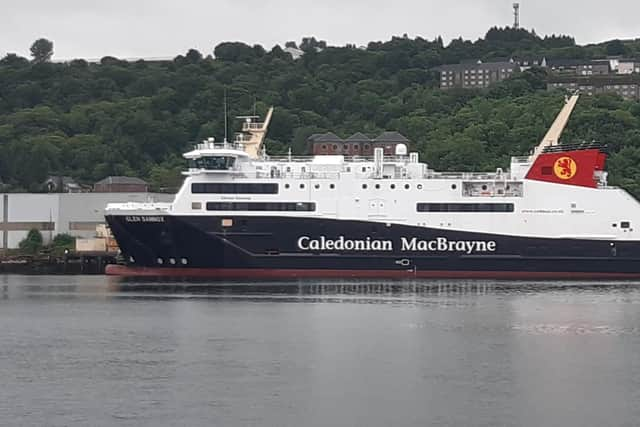 The ferry, which is already five years behind schedule and more than three times over budget, is due to be deployed on the main Arran route to Brodick – one of CalMac's busiest.
The details have emerged a week after David Tydeman, chief executive of the Ferguson Marine (Port Glasgow) shipyard (FMPG) where the ferry and its unnamed sister vessel are being built, told MSPs that Glen Sannox's delivery date "will remain a challenge".
Kevin Hobbs, chief executive of Caledonian Maritime Assets Limited (Cmal), told The Scotsman: "We had hoped, and he [Mr Tydeman] had hoped, that we would effectively be through all the commissioning and sea trials and the ship would be handed over prior to the end of this year.
"That has shifted into the first quarter of next year, which is unhelpful." Mr Hobbs said this was expected to be January or February.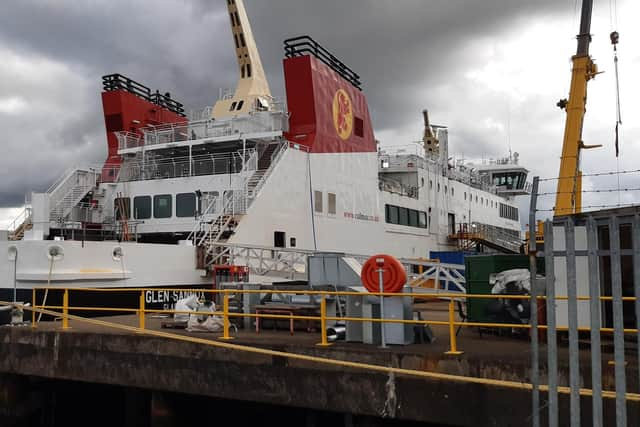 He said: "What we're really hoping for is that the ship will be available for use, and the [CalMac] familiarisation has taken place, for the summer timetable next year. The absolute desire is to have the ship in operation ready for the summer timetable." Mr Hobbs said delivery in February would still provide "ample time" to achieve that.
He said of the latest delay: "It's just finishing off a ship and getting everything commissioned. Some of the equipment has been in the ship for a long time, so there's due diligence when using it in earnest.
"Also, you are not really going to get a true reflection of the ship until it goes out on sea trials, because that's when every part has to integrate and work together."
Mr Tydeman confirmed: "We're still pushing hard to hand over Glen Sannox as soon as possible, but realistically Mr Hobbs and I have been discussing her completion in quarter one of 2024 to fit in with the mobilisation of CalMac crew."
Glen Sannox, which will be CalMac's second largest vessel, is desperately needed so that Isle of Arran, one of the Brodick route's vessels, can be put into "hot lay-up" – ready to be rapidly deployed if a ferry breaks down elsewhere or its maintenance is extended.
The further delay to Glen Sannox comes in stark contrast to four large CalMac ferries being built in Turkey which are running ahead of schedule. The first is due to be delivered in October 2024 and in service by the end of that year.
The contract was awarded in March last year, seven years after the order was made for the two Ferguson Marine ferries. Glen Sannox's sister vessel, which is due to be named next month and launched on November 30, is not expected to be delivered until the end of next year.
Scottish Conservatives net zero, energy and transport spokesperson Douglas Lumsden said: "Islanders will be dismayed at yet more slippage in the timetable in relation to the SNP's ferry fiasco. The last thing those communities need is the prospect of another summer of disruption, which would be devastating for local residents and businesses."
Chris Attkins, secretary of the Arran Ferry Action Group, said: "If Glen Sannox is to provide our lifeline ferry service for years to come, it's essential that it is properly finished, tested and commissioned, rather than slipped into service to adhere to the latest arbitrary deadline. Ever escalating costs and further delays highlight the folly of this contract, but we are going to have to live with it."
Comments
 0 comments
Want to join the conversation? Please or to comment on this article.