Deposit return scheme Scotland: Circularity Scotland CEO behind DRS has ties to offshore tax haven firm
The executive in charge of delivering Scotland's troubled deposit return scheme is a director of several private companies with extensive ties to an offshore tax haven, an investigation by Scotland on Sunday can reveal.
Three firms on which David Harris, the chief executive of crisis-hit Circularity Scotland, serves as a director have direct links to a private entity based in the Channel Island of Jersey. The jurisdiction has been heavily criticised by financial reform campaigners for its long history of tax avoidance.
Mr Harris and his wife are among three shareholders in a holding company that ultimately owns an English plastics recycling firm where he serves as chairman and director. However, the single biggest shareholder is a Jersey-based company set up by a former plastics industry executive.
It comes after Scotland on Sunday revealed last week how Mr Harris is receiving a salary of £300,000 for his role at Circularity Scotland. The other members of the firm's board are being paid a total of nearly £370,000 in fees.
Fergus Ewing, the veteran SNP MSP and former business minister, said: "These revelations raise many serious questions that must be answered by Mr Harris, Craig Anderson [chair of Circularity Scotland's board], [circular economy minister] Lorna Slater, and senior civil servants. Continued secrecy is no longer an option."
There is no suggestion of wrongdoing on the part of Mr Harris or his business partners. Circularity Scotland stressed it has received no funding from the companies in question, and that there was no connection between Circularity Scotland and Mr Harris's other directorships. However, the fact that some of his other corporate interests are partly owned by – and have received loans from – a company based in an offshore jurisdiction has raised questions about transparency and accountability.
It also raises questions for Slater, the co-leader of the Scottish Greens, who is spearheading the DRS initiative. Along with her party, she has been a vocal critic of offshore tax havens. Only two years ago, she criticised links between the owners of Scottish wind farms and offshore jurisdictions, stressing "Scotland's fairer and greener future cannot be built on the back of tax avoidance".
Mr Harris, who is scheduled to appear before MSPs on Holyrood's net zero committee on Tuesday, is the chairman of Chase Plastics, a Suffolk firm specialising in the manufacture and supply of recycled polythene pellets and compounds. The company's website states that Mr Harris acquired the company in 2018, while the website of Void Technologies, another firm in which the 51-year-old holds an active directorship, states he is the owner of Chase Plastics.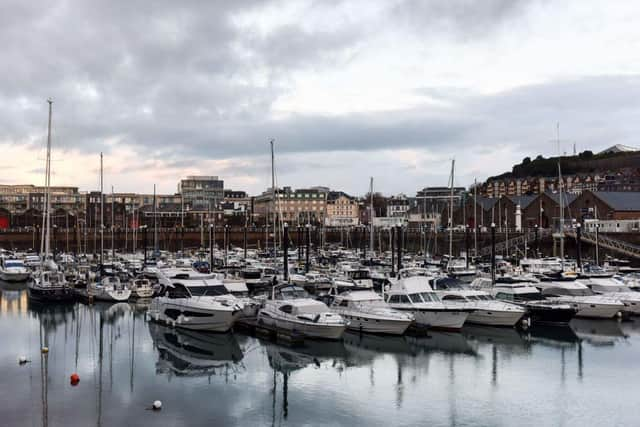 However, filings at Companies House list a similarly named firm – Chase Plastics and Recycling Ltd – as the company's parent undertaking; all 105,600 ordinary shares in that holding company, which counts Mr Harris among its directors, are owned by an entity called UK Polythene Holdings Ltd. As well as being a director of that firm, Mr Harris owns 265,000 shares in it. His wife, Ashley, holds 235,000 shares.
But the single biggest shareholder – with 500,000 ordinary shares – is a firm called McLatchie Holdings, based in St Helier, Jersey. The UK Crown Dependency is listed in the top ten of the Tax Justice Network's latest corporate tax haven index, and in the top 20 of its financial secrecy index.
According to documents filed with the Jersey Financial Services Commission, the entirety of the shares in McLatchie Holdings are jointly held by Cameron McLatchie and his wife Helen. Mr McLatchie is a retired businessman, originally from Paisley, Renfrewshire, who now lives in Jersey. He is a former chairman and director of British Polythene Industries (BPI), a major manufacturer of polythene film and bags.
Filings at Companies House list Mr Harris and McLatchie Holdings as 'persons with significant control' over UK Polythene Holdings. Last May, Mr Harris, his wife and McLatchie Holdings provided loans to UK Polythene Holdings. The secured assets on the fixed charge include various plastics recycling equipment, including a pelletising plant, owned by Chase Plastics Ltd. The latest financial statements for UK Polythene holdings show it has secured debts of more than £800,000 in the form of shareholders' loans.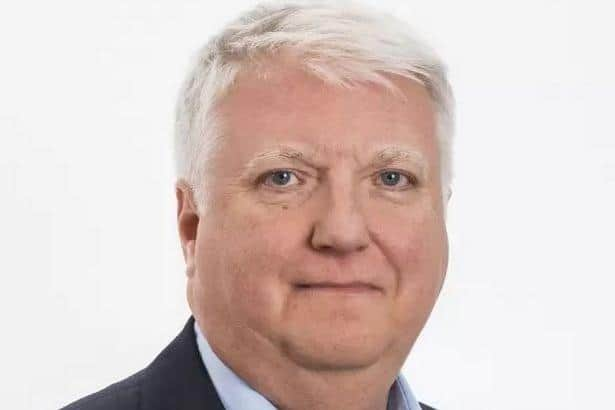 Mr McLatchie's business ties with Mr Harris stretch back years. The latter worked at BPI for 20 years, starting out as an auditor before rising to the position of group chief financial officer. He left the firm in 2016, when it was taken over by the plastics firm RPC.
Mr Ewing, a prominent critic of DRS, said there were numerous areas surrounding Mr Harris and his business interests which required clarity. "Were all his interests, financial and otherwise, disclosed to his board and to the Scottish Government prior to his appointment?" he asked. "Circularity Scotland may be a private company, but it is now in full charge and driver of a key public policy.
"By contrast, if they were made aware of these financial interests by Mr Harris before his appointment, should the minister, a Green MSP who deplores any connections with tax havens, not have vetoed that appointment of Mr Harris as CEO? And if not, why not?"
Scottish Conservative MSP Maurice Golden said: "These revelations raise a number of questions for Lorna Slater and her ministerial colleagues. She must set out in detail what she knew about Circularity Scotland and those involved in it. It's simply incredible that she remains determined to plough ahead with this flawed scheme when there are so many unanswered questions. Perhaps if the Scottish Government had a stronger commitment to transparency in the first place, we wouldn't be left with these very serious question marks just months away from the project launch."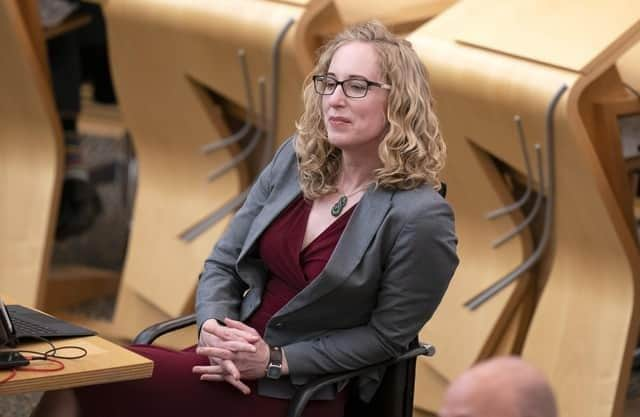 Scottish Labour net zero spokesperson Colin Smyth said "The SNP-Green Government's decision to hand delivery of this shambolic scheme over to big private business has been nothing short of an exercise in dodging responsibility.
"These revelations raise fresh questions about this bizarre setup and what it will actually deliver for small businesses and consumers alike.
"First we had the revelations of CSL bosses excessive salaries and now these links to tax havens, but Green ministers are turning a blind eye as if it's nothing to with them, despite awarding CSL the right to administer the scheme."
A spokesman for Circularity Scotland said: "There is no connection between Chase Plastics Ltd, Chase Plastics and Recycling Ltd, UK Polythene Holdings Ltd, McLatchie Holdings Ltd, or Cameron McLatchie and Circularity Scotland. As has previously been stated, these companies do not recycle the materials that will be collected under DRS – they deal with HDPE and LDPE, which are used to create plastic wraps and films, not PET, which is used for plastic drinks containers. These materials and the machines and technology used to process them are not interchangeable.
"No funding for Circularity Scotland has been received from Chase Plastics Ltd, Chase Plastics and Recycling Ltd, UK Polythene Holdings Ltd, McLatchie Holdings Ltd, or Cameron McLatchie, and no efforts to secure funding from these individuals or companies has been made. As has been indicated, these companies have no interest in the materials collected under DRS.
"Circularity Scotland has been entirely funded by £5m initial investment from a number of member companies and commercial loans provided by the Scottish National Investment Bank and Bank of Scotland."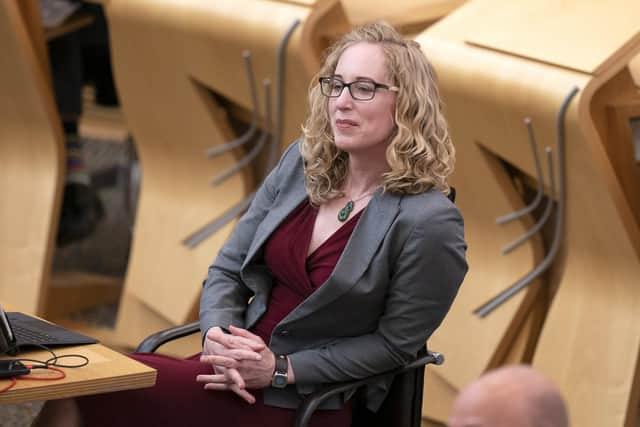 The spokesman added the company would be entirely financed by producer fees, the sale of material back to the market – which producers will have first refusal on whether to purchase – and unredeemed deposits. "There will be no other sources of funding," he explained.
Scotland on Sunday asked the Scottish Government if Mr Harris or Circularity Scotland had disclosed to the Government the financial involvement of McLatchie Holdings in his companies at any point before, during or after Circularity Scotland's appointment as the DRS administrator.
A Government spokesman said: "Circularity Scotland is a not-for-profit company, established by industry and made up of producers, retailers, hospitality, wholesalers and trade associations. It is separate from Government and we have no role in recruitment, as is appropriate for a private company that is delivering an industry-led scheme."
Comments
 0 comments
Want to join the conversation? Please or to comment on this article.