Circularity Scotland Limited was approved by Scottish ministers to oversee the large-scale recycling initiative, which has been the subject of growing controversy in recent weeks, with Kate Forbes, the finance secretary, warning it could cause "economic carnage".
The firm has also been lambasted after it emerged that only a fraction of the producers Circularity Scotland hoped would register had actually signed up to take part, prompting renewed calls for an urgent rethink of the scheme before it begins later this year, with some calling for it to be scrapped altogether.
Now Scotland on Sunday can reveal David Harris, the chief executive officer of Circularity Scotland, is receiving an annual salary of £300,000. That is almost double the salary of First Minister Nicola Sturgeon, who receives £157,000 a year, and more than three times that of her ministers, who are paid £94,821. Cumulatively, six other members of Circularity Scotland's board are being paid annual fees totalling £367,000.
Fergus Ewing, the SNP MSP and former business minister, described the payments as "simply outrageous", declaring these "eye-watering salaries" were being paid to a company that had demonstrated "serial incompetence". "The public will ultimately be the payers for the costs of this scheme, including the salaries of its bosses, with the costs of beverages rising by far more than 20 pence," he said.
One producer already signed up to the DRS described the payments as "staggering", adding: "It is astonishing and, frankly, it makes me incredibly angry to see a firm that has delivered nothing, and which is facing serious questions about its ability to run the deposit return scheme, paying FTSE level salaries and fees.
"I am genuinely fearful about the future of my business because of DRS, and the idea that it could go under, while David Harris is making £300,000 a year, is appalling. It's totally appalling."
The details of the remuneration enjoyed by senior figures at Circularity Scotland emerged in confidential correspondence sent earlier this week by Craig Anderson, the chair of its board. As well as detailing the salary of Mr Harris, a veteran of the plastics recycling and packaging industries, it provides a breakdown of the annual fees going to the firm's non-executive directors.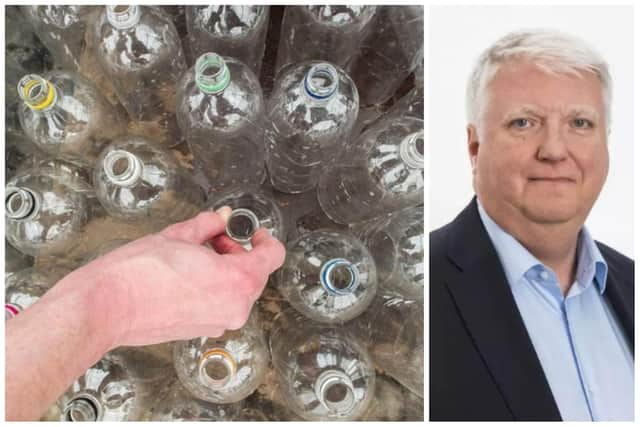 Mr Anderson, a former managing partner of KPMG in Scotland, is being paid £100,000. John Dunsmore, a senior independent director who has worked extensively across the drinks industry, is receiving £57,000. Elsewhere, Pamela Scott, chair of Circularity Scotland's remuneration committee, and a former director at drinks giant, Diageo, is being paid £55,000. Jane Scott, who has held senior positions with Mars and Coca-Cola, is receiving £50,000, as is Arnu Misra, a former chief operating officer of Matalan.
According to Mr Anderson's email, an external firm was appointed by its remuneration committee to "benchmark the salaries" for the senior executive team, including Mr Harris. The email followed on from a quarterly update to the DRS members, and struck a bullish tone in light of criticism of the scheme and doubts over whether the scheme will be able to be rolled out as intended come this summer's scheduled go-live date.
Mr Anderson stated the company was making "robust progress" delivering the systems and infrastructure needed to ensure producers meet their obligations under the DRS regulations. "Much of the political and media narrative around the scheme and our company is unwelcome and does not in any way reflect the reality of Circularity Scotland and its members' preparedness for the DRS go-live on 16 August," he wrote.
Mr Anderson added: "The investment being made by Circularity Scotland and its business partners on your behalf is very significant at c.£100m and we recognise in addition the hundreds of millions of pounds being invested across industry to deliver this scheme. All of this investment has been made in good faith on the basis of the Scottish Government remaining committed to the scheme and the go-live date it set."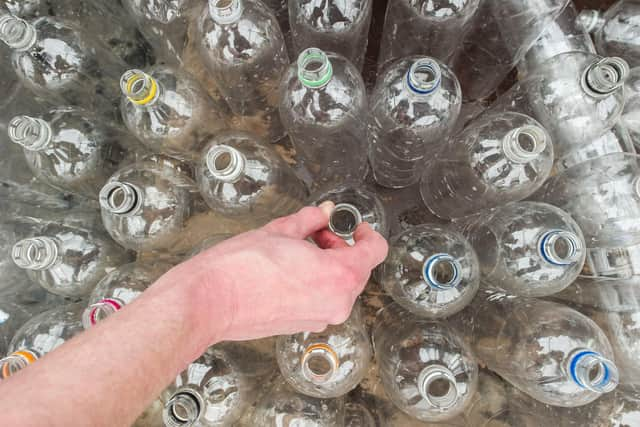 But Mr Ewing said last night: "The payments to the CEO and chair are simply outrageous, because the scheme is a disaster, and, unless halted, will become a certain catastrophe. Calls to halt the scheme are now coming from every sector of business impacted.
"Circularity Scotland has totally failed to understand how the current system of recycling works and perhaps that is because they failed to listen to – or even meet – those who know most about it. Some major players were not afforded meetings, others did not get replies to requests to meet. Only around the last week, after Circularity Scotland eventually learned that they are being rumbled, are they now scrabbling about trying to work out how the system works and how the DRS impacts on it.
"Despite this serial incompetence, the two top bosses of this scheme are being paid eye-watering salaries. Mr Harris has many other directorships in plastics companies and questions arise about these interests, whether they were disclosed to Scottish Government, and indeed, is he earning £300,000 per annum, but in fact working only on a part-time basis given his other apparently significant commercial interests?"
Addressing Holyrood earlier this month, Lorna Slater, the circular economy minister, said she was "delighted" by figures showing 664 producers had signed up to the DRS so far, describing it as a "critical mass" of businesses responsible for "over 90 per cent of the total volume of drinks containers sold in Scotland each year".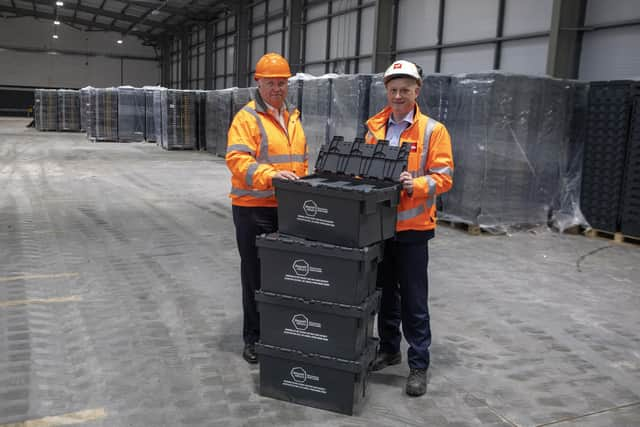 However, that number falls considerably short of the initial goals set out for the scheme. Circularity Scotland previously said it estimated more than 4,500 producers would register through the firm. Based on the figure that had done so by the deadline at the start of March, the sign-up rate stands at less than 15 per cent.
Two of the contenders for the SNP leadership – Ms Forbes and Ash Regan – have said they will pause the scheme if they become first minister, while Humza Yousaf has pledged to create an exemption for small businesses such as craft breweries.
In a statement, Circularity Scotland said: "This information was included in an email to all Circularity Scotland members. We can confirm that as a private, not-for-profit company, we communicate all senior executive salary information to our members and benchmark these against similar posts in the industry.
"The DRS is one of the largest environmental infrastructure schemes ever established in the UK and the executive team have been appointed due to their unrivalled expertise in developing and implementing large-scale projects of this nature."
A spokeswoman for the Scottish Government said: "Circularity Scotland is a not-for-profit company, established by industry and made up of producers, retailers, hospitality, wholesalers and trade associations. It is separate from government, and we have no role in the recruitment of staff or their pay levels, as is appropriate for a private company that is delivering an industry-led scheme."