China spying row: How Westminster responded to Chinese spy allegations as it happened
The Scottish parliamentary researcher was arrested in March of this year over spying allegations
Revelations that a parliamentary researcher had been arrested over China spying allegations sent shockwaves through Westminster, not least because of how little was known when it was first reported.
It would emerge that a 28-year-old man from Edinburgh was arrested, along with another man, by officers on March 13 on suspicion of spying for Beijing, and that officers from the Metropolitan Police's Counter Terrorism Command were investigating.
But in the hours after the story was broken last Sunday, what followed was anger, sadness and a mad scramble by MPs and journalists to find out not just the identity of the alleged spy, but what they knew of them.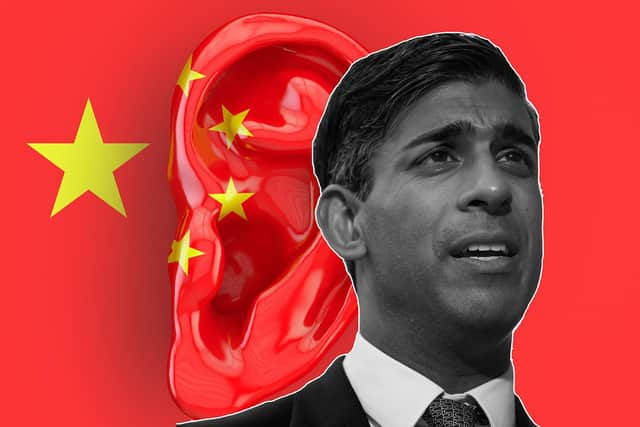 Speaking to a Downing Street source on Sunday morning, the contact expressed their "shock" at the revelations. They asked if I knew the name of the accused and admitted they had "no idea what we're supposed to do to stop this".
The source argued Parliament already had a vetting procedure for passes, suggesting they were not sure what other options they had.
In the meantime, Tory MPs, especially those more hawkish on China, were absolutely livid.
Coming so soon after foreign secretary James Cleverley's visit to China, MPs viewed this as a way to demand the UK Government toughen its stance on Beijing. One told Scotland on Sunday "this is unf****** believable, how has this happened?". Others simply said they weren't surprised, telling this newspaper "it had been a matter of time".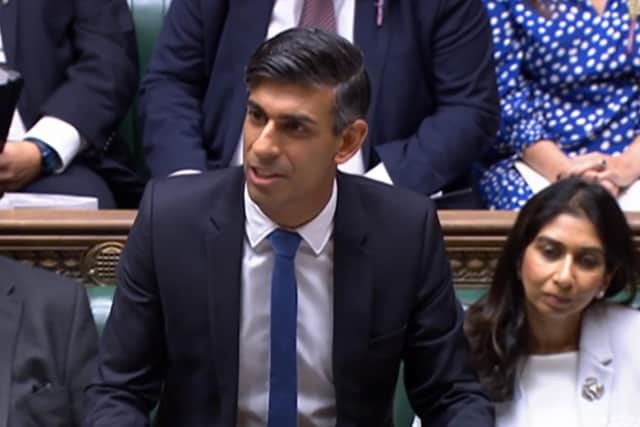 With the only information being the suspect was close to security minister Tom Tugendhat and Alicia Kearns, the chairwoman of the Commons foreign affairs committee, briefings began about the latter in earnest. Multiple MPs criticised Ms Kearns anonymously, with numerous briefings claiming she had been "stupid".
In lieu of access to details, MPs appeared to get more and more worked up, while the coverage, with news outlets unable to share information, descended into speculation or farce, such as a column about matching with the alleged spy on a dating app.
For Prime Minister Rishi Sunak, the timing could not have been worse, with any headlines from the G20 summit in India swallowed up by rumours of espionage. Downing Street moved quickly to stress Mr Sunak had confronted China's representative. But at home, the damage was already done.
The Prime Minister's justice secretary Alex Chalk went on the broadcast round and used tough language to describe China, only to apologise and stress he meant only it was a "challenge". Mr Sunak had used the stronger term "threat" during last year's Tory leadership contest, only to water this down.
Numerous MPs began to demand the individual was named, with rumblings they would use parliamentary privilege to do so. SNP MP Stewart McDonald told this paper the name had to be revealed "immediately", saying it was important parliamentarians knew if they had dealings with the researcher, and could conduct a full audit of their affairs. For their part, the police refused to say anything.
Come Monday, the parliamentary researcher issued a statement saying he was "completely innocent", just as details of his identity began to flood social media sites.
The 28-year-old man said he had spent his career highlighting the "challenge and threats presented by the Chinese Communist Party". The Scot, who is reportedly the son of a GP, grew up in Edinburgh and attended George Watson's College.
When Parliament sat, the UK Government was forced to make a statement in the Commons on the matter, but not before the Speaker, Sir Lindsay Hoyle, had warned MPs not to name the alleged spy, citing the impact it could have on them or any police case.
Speaking in the Chamber, deputy prime minister Oliver Dowden echoed these sentiments, but in his language on China only reiterated the country was a "systemic challenge", going no further than the language he'd previously used.
Opposition MPs used the session to push for details on when the Prime Minister had found out about the arrest, but Mr Dowden repeatedly refused to answer specifics. Asked by shadow home secretary Yvette Cooper if Mr Sunak had raised concerns before they were made public, Mr Dowden could only say issues were raised "regularly".
At Prime Minister's Questions on Wednesday, Labour leader Sir Keir Starmer pressed the Prime Minister to reveal if Mr Cleverly had spoken with his Chinese counterpart about the allegations when he visited Beijing in August, before they became public knowledge.
But Mr Sunak stopped short of giving an explicit answer. He told MPs: "I refer [Sir Keir] to my previous answer where I said very clearly that the foreign secretary raised these issues with the Chinese foreign minister who he met, as did I when I had my meeting with premier Li [Qiang] over the weekend."
With the potential of a court case to come, there is now a general sense of unease among MPs, especially among Tories, who find themselves looking for answers from a leadership that isn't giving any.
The Government conceded on Thursday that "some Chinese action crosses the line from influence to interference" and that more steps are necessary to protect UK interests.
Ministers published their response to a landmark report on China by Parliament's spy agency watchdog, which found Chinese recruitment schemes have tried to "headhunt" British nationals in "key positions with sensitive knowledge and experience", including from Government and the military.
Even this statement, however, was responding to an Intelligence and Security Committee report from July, raising questions from MPs about timings.
Home Office minister Chris Philp again reiterated on Friday that China "does pose a threat". He said "it is of concern, a huge concern, both here and elsewhere" as he stressed ministers had taken steps to protect UK interests, such as removing Huawei equipment from the telecommunications network.
But there remains a general concern about relations with China, and the Government is unclear on what to say, let alone on what it should do.
Comments
 0 comments
Want to join the conversation? Please or to comment on this article.