Edinburgh man at centre of China spy allegations says he is 'completely innocent' following arrest
The Edinburgh man has issued a statement after being arrested in March over allegations he was spying for Beijing, claiming he is "completely innocent"
The 28-year-old man from Edinburgh said he had spent his career highlighting the "challenge and threats presented by the Chinese Communist Party".
The arrest under the Official Secrets Act led to the Prime Minister confronting Chinese premier Li Qiang at the G20 summit in India on Sunday over "unacceptable" interference in democracy.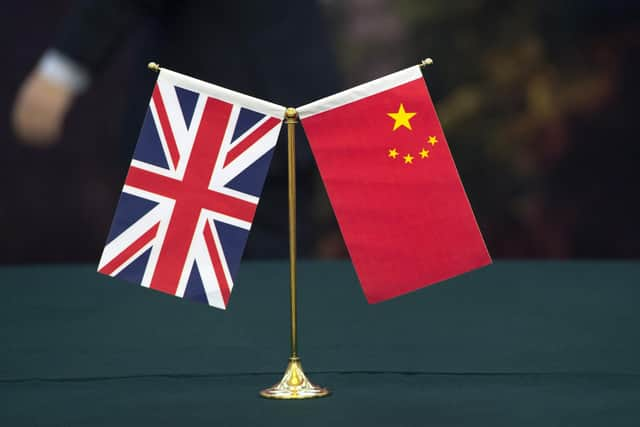 In a statement released through his lawyers, the researcher – who has not been officially named by police – said: "I feel forced to respond to the media accusations that I am a 'Chinese spy'. It is wrong that I should be obliged to make any form of public comment on the misreporting that has taken place.
"However, given what has been reported, it is vital that it is known that I am completely innocent. I have spent my career to date trying to educate others about the challenge and threats presented by the Chinese Communist Party.
"To do what has been claimed against me in extravagant news reporting would be against everything I stand for."
The Scot, who is reportedly the son of a GP, grew up in Edinburgh and attended George Watson's College, was arrested along with another man by officers on March 13 on suspicion of spying for Beijing, it was revealed by the Sunday Times. Officers from the Metropolitan Police's Counter Terrorism Command, which oversees espionage-related offences, are investigating.
One of the men, in his 30s, was detained in Oxfordshire on March 13, while the other, in his 20s, was arrested in Edinburgh, Scotland Yard said.
Both were held on suspicion of offences under section one of the Official Secrets Act 1911, which punishes offences that are said to be "prejudicial to the safety or interests of the state".