Budget 2023 pension changes: What changes has Jeremy Hunt announced for UK pensions?
Chancellor Jeremy Hunt has announced the lifetime allowance limit on tax-free pension contributions in the UK is being abolished.
The previous allowance limit on pensions had been set at £1.07 million.
Mr Hunt said he would also increase the pensions annual tax-free allowance from £40,000 to £60,000.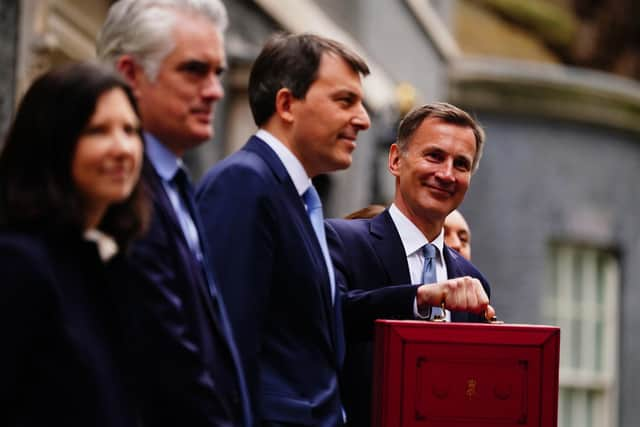 The Chancellor told the Commons: "Finally, I have listened to the concerns of many senior NHS clinicians who say unpredictable pension tax charges are making them leave the NHS just when they are needed most. The NHS is our biggest employer, and we will shortly publish the long-term workforce plan I promised in the Autumn Statement. But ahead of that I do not want any doctor to retire early because of the way pension taxes work."
Mr Hunt added: "As Chancellor I have realised the issue goes wider than doctors. No one should be pushed out of the workforce for tax reasons. So today I will increase the pensions annual tax-free allowance by 50 per cent from £40,000 to £60,000. Some have also asked me to increase the lifetime allowance from its £1 million limit. But I have decided not to do that.
"Instead I will go further and abolish the lifetime allowance altogether."
Mr Hunt said the changes would "stop over 80 per cent of NHS doctors from receiving a tax charge" and incentivise "our most experienced and productive workers to stay in work for longer".
Comments
 0 comments
Want to join the conversation? Please or to comment on this article.