Scotsman Obituaries: Tom Cunningham, composer whose collaborations with Alexander McCall Smith were widely acclaimed
Tom Cunningham, composer and conductor. Born: 24 March 1946 in Edinburgh. Died: 10 June 2023 in Edinburgh, aged 77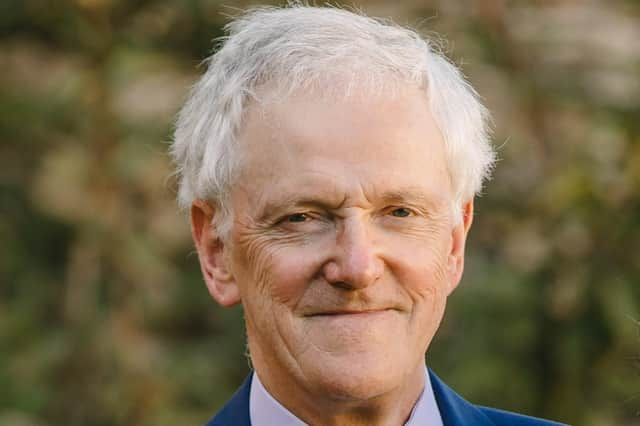 Tom Cunningham loved music all his life, but it was only in his last two decades that he became an award-winning composer whose works – many written to librettos by Alexander McCall Smith – were performed all over the world.
His musical gifts were apparent from an early age; as a young boy returning from Sunday school at Braid church, Morningside, he could play by ear all the hymns that had just been sung. At both George Heriot's School and Edinburgh University, where he studied mathematics, he was an enthusiastic joiner of choirs, and in London he joined the prestigious Philharmonia Chorus while working as a graduate trainee in computers for Shell.
The Philharmonia was pivotal. It was here where, as a young tenor, he met and fell in love with fellow Edinburgher Alison Hannah, a soprano working as an administrative assistant at the Courtauld Institute under the directorship of leading art historian – and Soviet spy – Anthony Blunt. It was here, too, that he learnt from the choir management techniques of world-class conductors such as Giulini, Klemperer and Barenboim – though his own style as conductor turned out to be altogether more patient, forgiving and fun. In his spare time he studied composition and orchestral conducting at London's Morley College.
He and Alison married in 1972 and moved to Brussels, intending to live there for two years but ending up staying for three decades. As ever, a new city meant joining a new choir: first with a small madrigal group and then the 120-voice Brussels Choral Society. Almost every Thursday night for 18 years from 1984, he and Alison would head off for rehearsals, he as conductor, she as member of a choir which, although it didn't tour Europe as extensively as the Philharmonia had done, did at least make one memorable visit to Moscow.
By now, he was the father of Louise and Fiona. Although he still didn't think of himself as a composer, he produced many choral arrangements and wrote an acclaimed edition of the choral score for Mahler's Second Symphony. Even though he only put a tiny amount of his own work down on paper, Louise's fondest childhood memories include hearing her father's harmonic experiments at the keyboard of his Bechstein, as she fell asleep to the sounds of beautiful music that was entirely his own.
When Tom retired early in his late fifties in 2003 the family returned to Edinburgh, where Tom began a fruitful collaboration with Christopher Bell, artistic director of the National Youth Choirs of Scotland, who commissioned many pieces from him. He also joined the Really Terrible Orchestra and became friends with McCall Smith. When Tom suggested collaborating on a series of songs about Scotland, McCall Smith wrote a number of poems which Tom set to music. Their first collaboration resulted in Scotland At Night, which was released as a CD by Delphian and is now a firm part of the choral repertoire.
Other collaborations – The Painter's Eye written for the National Galleries of Scotland, and A Time of Gifts (based on short poems about giving) – followed, but compared to what came next were relatively predictable. Their next project – a 128-minute chamber opera about baboons in Botswana – was not.
It had its roots in a journey McCall Smith made to the Okavango Delta, when he came across two primatologists who had spent years studying baboons. When they told him female baboons were particularly keen for their male partners to succeed, the seed that became The Okavango Macbeth – premiered in Botswana at the No 1 Ladies' Opera House, subsequently performed in Edinburgh, Cambridge and Cape Town and later a critically acclaimed CD – was planted.
That was the fourth project the two men had worked on, and its arias were, says McCall Smith, some of most hauntingly beautiful Cunningham ever wrote. By now they were developing an instinctive way of collaborating, which neither ever wanted to analyse lest they become self-conscious about it and extinguish the creative spark.
Quietly, though, they appreciated each other's talents. For Cunningham, the variety and range of McCall Smith's subjects held huge appeal: one year he would be working on a piece of musical theatre about a 17th-century girl's fight for freedom (The Tumbling Lassie), the next, on a musical reworking of Scott's novel Guy Mannering. With song cycles it was the same story: after writing a celebration of the centenary of the Dovecote Studios (A Tapestry of Many Threads) he'd spin back across the centuries to musically imagine the lives of early Scottish saints (the sublime Ninian's Gift).
"Choirs all over the world loved performing Tom's music," said McCall Smith. "He brought joy and comfort to people. He opened the eyes of many to the possibilities of harmony and love – that is what his music did, and it is a very great achievement in a time of confrontation and conflict."
In April last year, Tom was diagnosed with both bowel cancer and motor neurone disease, but carried on composing A Cantata for Peace, using Biblical texts on the subject even after an apparently successful operation at Edinburgh's Western General Hospital. Sadly, MND continued its ravages, to the point at which he couldn't speak. He could, though, still hear, and tapes and videos of performances of his music came in from all over the world. At the end of March, one came from the Brussels Choral Society which he had conducted for nearly two decades. It was the premiere of A Cantata for Peace, the last music he finished and among the last he heard.
Tom Cunningham is survived by his wife, daughters, two grandsons and elder sister.
If you would like to submit an obituary (800-1000 words preferred, with jpeg image), or have a suggestion for a subject, contact [email protected]