Scotsman Obituaries: Olympia Dukakis, US actress who won Oscar for Moonstruck
Olympia Dukakis, actress. Born: June 20 1931 in Lowell, Massachusetts. Died: May 1 2021 in New York City, aged 89.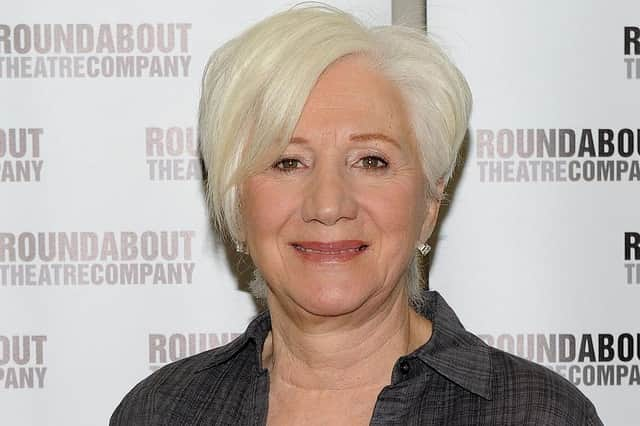 Olympia Dukakis built a Hollywood career on playing mothers, beginning with the small role of Dustin Hoffman's mum in the 1969 film John and Mary when he was 32 and she was 38.
But Dukakis was in her fifties before she really made an impact in films, winning an Oscar as best supporting actress for her performance as Cher's sharp-tongued mother in Moonstruck in 1988. She was 15 years older than Cher.
At the time of the nominations, however, Dukakis was very much a stage actress, not a film star, preoccupied not with possible Oscar glory but by her neighbour's threats to sue her because her dog, Sandal, had taken to using his yard as a toilet.
Unaccustomed to the attentions of the media, Dukakis was amused when the Entertainment Tonight show asked if they could send a crew around to her house to broadcast her reaction when the nominations were announced. She was persuaded that it would be a good opportunity to mention her little provincial theatre company on national television.
When her nomination was confirmed she was inundated with media requests. "People wanted to interview me and, in particular, find out how it felt to be an overnight success," she wrote in her autobiography Ask Me Again Tomorrow – A Life in Progress. "Moonstruck was only my fourth movie, but what most people, especially those in the film industry, simply did not know was that I'd been working as a professional stage actor and director for thirty years."
Her nomination, however, was overshadowed by that of her first cousin Michael Dukakis, who landed the Democratic nomination for US President. The family called it "The Year of the Dukakii". But, while she got the Oscar, Michael lost out to George Bush Sr.
Olympia Mary Dukakis was born in Lowell, Massachusetts, in 1931, to two Greek immigrants. Her father had hoped to become a lawyer, but both parents ended up working in textile mills. Dukakis grew up in the Boston suburbs, in an environment that managed to combine violence with an appreciation of the arts.
Her father was a founding member of a drama group dedicated to staging plays in ancient Greek and her mother played piano. Dukakis later recalled that her mother would take her on "114 streetcars" to watch the sun setting over the sea.
She began acting when she was about 11, playing the Spirit of Greece in a wartime fundraiser. She was also good at sports and an accomplished fencer, winning several New England championships. She studied Physiotherapy and subsequently Performing Arts at Boston University.
Her professional acting career began in Boston before a move to New York, where she won an Obie, the off-Broadway awards, in 1963, for her performance in a revival of Bertolt Brecht's A Man's A Man.
She wed actor Louis Zorich and, along with her younger brother Apollo, they set up the Whole Theatre drama group in the New Jersey area of Montclair, where she lived. She would appear in, direct and produce dozens of productions over the next three decades. In the 1960s she began getting small film and television roles, but she was still in bit-parts in the 1970s, including a policewoman in Michael Winner's Death Wish and a mother in the coming-of-age movie The Wanderers.
"I always played older," she said. "I think it was the voice." On stage, in her mid-fifties, she played an 80-year-old in the hit Broadway comedy Social Security. She also played Frank Sinatra's mother in the biopic Sinatra in 1992, by which time her screen career and persona were well established.
She worked as a drama teacher, appeared in TV commercials for spaghetti and had a recurring role as a doctor in long-running US soap opera Search for Tomorrow. Two years before Moonstruck she was cast as Meryl Streep's mother in Heartburn, but her performance was cut from the final film. Moonstruck turned her into an "overnight success" after director Norman Jewison saw her on stage in Social Security. She reckoned it was about the sixth time she had been "discovered".
She went on play Kirstie Alley's mother in Look Who's Talking and the sequels, was part of a starry ensemble of Southern belles in Steel Magnolias that included Shirley MacLaine, Julia Roberts and Dolly Parton, played Jack Lemmon's wife and Ted Danson's mother in Dad and was a school principal in Mr Holland's Opus, with Richard Dreyfuss.
In 1993 she first played a role to which she would return several times in subsequent years, that of Anna Madrigal, the cannabis-smoking, transgender landlady in the TV mini-series Tales of the City. It was adapted from the stories of Armistead Maupin. The city of the title was San Francisco. It was followed by More Tales of the City, Further Tales of the City and a new Netflix series two years ago, in which Anna celebrates her 90th birthday.
Dukakis campaigned for LGBT and women's rights and was a grand marshal at San Francisco's Pride parade.
Before the Oscar win, she had run her theatre company on a shoestring budget, reached the limit on her credit cards and struggled with mortgage payments. After her career took off she said: "I can buy books without thinking twice."
She also bought a house on the Caribbean island of St Martin and called it Moonstruck.
Her husband died in 2018. She is survived by their three children.
If you would like to submit an obituary, or have a suggestion for a subject, contact [email protected]
A message from the Editor
Thank you for reading this article. We're more reliant on your support than ever as the shift in consumer habits brought about by coronavirus impacts our advertisers. If you haven't already, please consider supporting our trusted, fact-checked journalism by taking out a digital subscription.