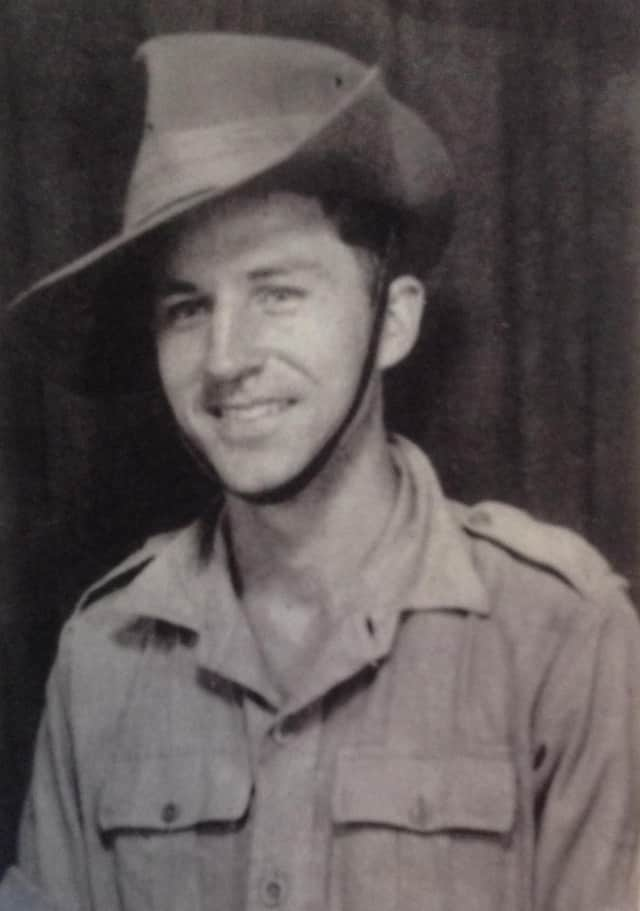 James Edgar was one of the audacious undercover agents whose infamous raid on a Nazi-occupied Channel Island led to Hitler's notorious Commando Order, decreeing that all captured Commandos be summarily executed.
Operating as part of the Small Scale Raiding Force (SSRF) 62 Commando, Edgar took part in two Channel Island missions, including Operation Basalt to Sark in October 1942.
That night the unit – which specialised in cross-Channel raids, snatching prisoners for interrogation and recceing enemy installations – infiltrated the tiny island off the coast of Normandy, arriving by specially-silenced motor torpedo boat.
Renowned for their daring and fearlessness, they killed a guard and captured five Germans, binding their hands. But the prisoners resisted and raised the alarm. The order was given to shoot any who tried to flee. Three ended up dead and only one was taken back alive for questioning. A couple of weeks later an incensed Hitler, who believed shackled prisoners had been shot after surrendering, issued his Commando Order, a death sentence for any operative taken captive during a Commando raid.
The declaration did nothing to deter the elite band of soldiers whose clandestine missions, often with resistance forces, continued to frustrate and infuriate the Nazi war machine. And Edgar went on to parachute into enemy-occupied France, aiding the Maquis and being Mentioned in Dispatches for his courage and devotion to duty as a wireless operator, at a time when life expectancy in the role was only three weeks.
The son of a Scottish soldier, he was born in Pietersburg, South Africa, where his father was an army vet in the second Boer war. The family moved back to Scotland in 1927, living in Banchory before moving to Burgess Hill, Sussex, where his father established a veterinary practice. Edgar, who had a flair for French and German, attended school in Lewes and matriculated with both the Oxford and Cambridge Higher School Certificate but was unsure what to do.
He considered the RAF but failed the medical, had a spell in the hotel business and did a Pitmans shorthand and typing course. Then in July 1940 he enlisted in the army, agreed to volunteer for a secret unit and, after three months in the Gordon Highlanders, was transferred to the Intelligence Corps, possibly due to his language skills.
He had been recruited to the Special Operations Executive, sometimes known as Churchill's Secret Army, an underground force of agents trained to wage guerilla war in enemy-occupied Europe and Asia.
Ordered by Churchill to "set Europe ablaze", they worked covertly, harassing and impeding Axis troops through sabotage and subversion.
Edgar served in Field Security training potential agents for the SOE's French Section. He also escorted Norwegian volunteers, following their SOE training, to the Shetland Bus – a clandestine seaborne operation transporting Norwegian resistance members back home via agents disguised as fishing vessel crew sailing from Lerwick.
Then, seeking more action, he trained as part of the SSRF, leading to the Channel Island raids.
Regardless of Hitler's execution order, the SOE continued wreaking havoc and in July 1944 Edgar, defiantly sporting his green Commando beret, parachuted into France to help the Maquis resistance. Issued with the codename Cretois, he was part of the Tilleul circuit team and left a secret American airbase in Northamptonshire in a B-24 Liberator bomber for an unknown destination. He had only jumped three times, once from a hot-air balloon – "quite frightening". En route he learned the drop zone was near Limoges. Silk maps tucked into his epaulettes, he refused the customary cyanide tablet.
His mission was to help arrange drops of arms, explosives and other supplies and for two months he remained in constant communication with London in hazardous and difficult conditions. He was later awarded the Croix de Guerre and Mentioned in Dispatches for bravery in undertaking such a dangerous task in enemy-occupied territory.
Early in 1945 he parachuted into Burma, serving with SOE's Force 136 against the Japanese, recalling: "Very quickly villagers arrived at the forest clearing with bullock carts. I was jolting around in one, admiring the night sky through the trees when the driver, wearing a battered trilby hat, turned and in English asked 'What to you think of Burma?'…
"At dawn one day some Karens came into the camp and threw down two coconuts. On closer inspection they turned out to be Japanese heads."
By the time the Japanese surrendered that August, Edgar was in Ceylon, hospitalised with dysentery. He remained in the Far East, carrying out peacekeeping duties in Sumatra, for a year and sailed home on the Empress of Scotland.
Demobbed in 1946, he trained as a vet in Edinburgh and worked in Morpeth before establishing a large animal practice in Kemnay, Aberdeenshire and raising barley beef cattle. He married his wife Valerie in 1954 and, after the heartbreak of their son, Christopher, surviving only a few days, went on to have two daughters.
Following a major foot-and-mouth outbreak in the 1960s, Edgar took a job at an experimental farm in Stoke Mandeville where he specialised in poultry diseases. Three years later he became the first poultry pathologist at the Department of Agriculture, Perth, Australia.
Still fluent in French, in retirement he returned to many French locations familiar from the war. There he was held in great affection and made a Citoyen d'Honneur of Sussac where he had operated as an SOE agent.
In 2019 he was awarded France's highest honour, the Legion d'Honneur, 75 years after helping to liberate Limoges.
But while others regarded him as a hero, he always insisted he was just a small cog in a big wheel, only doing what he had to do for the war effort.
One of the last SOE agents, he is survived by his wife Valerie, daughters Vivienne and Lorraine and extended family.
If you would like to submit an obituary, or have a suggestion for a subject, contact [email protected]
A message from the Editor
Thank you for reading this article. We're more reliant on your support than ever as the shift in consumer habits brought about by coronavirus impacts our advertisers.
If you haven't already, please consider supporting our trusted, fact-checked journalism by taking out a digital subscription.