Scotsman Obituaries: Bill Kenwright, actor turned theatre producer and football club owner
Bill Kenwright, theatre producer. Born: 4 September 1945 in Liverpool. Died: 23 October 2023, aged 78​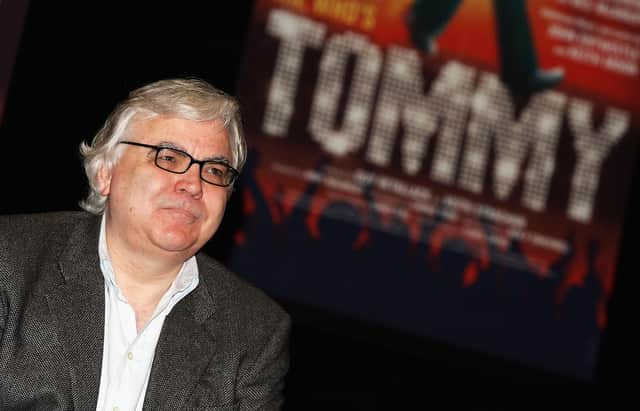 Bill Kenwright's first love was football, but one day the match was off and he had to settle for a trip to the theatre to see West Side Story instead, which led to him becoming one of the most successful producers in theatre history, with the musical Blood Brothers his crowning glory.
Written by Liverpool teacher Willy Russell, Blood Brothers began life as a school project and was reworked for the Liverpool Playhouse.
It transferred to the London West End in 1983 with Scots singer and actress Barbara Dickson as Mrs Johnstone, whose twin sons are separated at birth, lead very different lives and meet up with ultimately tragic results.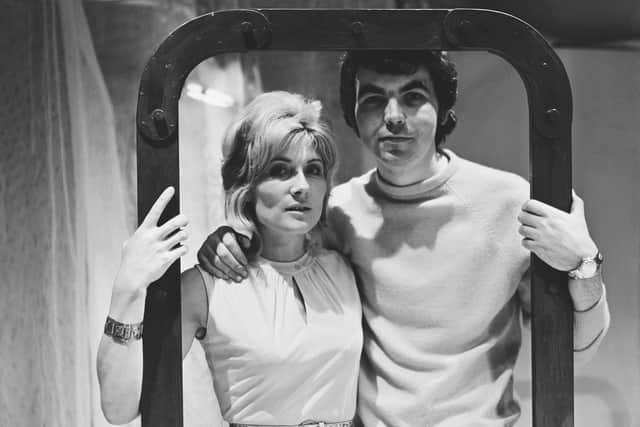 It ran for six months and won the Olivier award for best new musical. The following year there was a nationwide tour with a cast that included Peter Capaldi and, as the narrator, boxer John Conteh, and a schedule that included the King's Theatre in Glasgow.
It was at this juncture that Kenwright entered the picture. He had begun his career in showbiz as an actor and had a regular role in Coronation Street in the late 1960s.
He acquired the rights to Blood Brothers and staged a year-long tour in 1987-88 with Kiki Dee in the lead. That tour was the beginning of the transformation of Blood Brothers from a hit into a genuine theatrical phenomenon.
Kenwright took Blood Brothers back to the West End in 1988 and it ran for 24 years. It has been staged all over the world, on every continent except Antarctica (and for all I know there just might have been an amateur staging there). It has attracted star names – he brought Petula Clark and David and Shaun Cassidy onto the original Broadway production after lacklustre opening results.
My own relationship with Blood Brothers began with Barbara Dickson and John Conteh. And I have returned to see it again and again, attracted by the combination of Shakespearean tragedy and catchy showtunes. And I am certainly not alone in seeing it multiple times, often with star names in the cast, often with one or other of the Nolan Sisters as Mrs Johnstone.
Kenwright went on to stage several hundred shows in the West End and elsewhere, including Cabaret, Tommy, Fame and The Wizard of Oz. He worked regularly with Andrew Lloyd Webber and staged tours of Joseph and his Amazing Technicolor Dreamcoat, Jesus Christ Superstar and Evita. He was a judge on Any Dream Will Do, the 2007 BBC talent show searching for an unknown to play Joseph, and won by Lee Mead.
Kenwright's success as a theatre producer financed his dream of buying Everton, the football club he had followed since boyhood – he said the happiest day of his life was the day in 1966 that Everton beat Sheffield Wednesday 3-2 in the FA Cup final. He would watch a recording of it at least twice a year.
I met him in the 1990s and was struck by his energy and passion. He had resilience and perseverance in spades. But it became a losing battle at Everton playing against foreign billionaires – the local Liverpool lad was no match for the Glazers and the state of Saudi Arabia, and it all went a bit sour in the end, with Everton struggling to stay in the top flight, let alone compete with Liverpool and the other top clubs. The fans turned on him and it broke his heart to follow police advice to stay away from games.
The son of a builder, Kenwright was born in Liverpool in 1945 and attended Liverpool Institute, a grammar school, as part of a creatively gifted intake that included Paul McCartney and George Harrison.
He played Shylock in a school production of The Merchant of Venice, joined the National Youth Theatre, sang with a couple of pop groups and landed early television roles on Z Cars and Softly Softly before playing Gordon Clegg, the illegitimate son of Coronation Street icon Betty Turpin.
Gordon Clegg was a regular character on the show for a year in 1968-69 and would reappear on occasion over the decades, usually played by Kenwright.
Kenwright's career as a theatre producer began modestly with a stage version of Billy Liar in Buxton in Derbyshire. He produced it largely so he could star in it. He utilised his contacts from Corrie to get former co-stars to appear in shows, including Pat Phoenix in The Miracle Worker.
And he put together a touring production of West Side Story, again with the intention of playing the starring role, before concluding that others could do it better and focusing on producing. There were years and years of financial and emotional ups and downs before he hit paydirt with Blood Brothers.
Although he was best known for musicals, he also staged many straight dramas, including Euripides on Broadway with Diana Rigg in 1994 and a stage adaptation of the teen vampire angst drama Let the Right One In with the National Theatre of Scotland. It premiered in Dundee in 2013 and transferred to the London West End.
He produced films too, including Stepping Out, a 1991 musical comedy with Liza Minnelli and Julie Walters, and more recently The Fanatic and The Shepherd, both of which starred John Travolta. There was talk of a film of Blood Brothers, but it never came to fruition.
He was briefly married to the actress Anouska Hempel in the 1970s. He is survived by his long-term partner actress Jenny Seagrove and a daughter Lucy, from a relationship with actress Virginia Stride.
If you would like to submit an obituary (800-1000 words preferred, with jpeg image), or have a suggestion for a subject, contact [email protected]