Aladdin Playhouse: Disney chief's journey from a scouting mission to the Edinburgh Festival Fringe to more than 20 years of Broadway shows
Thomas Schumacher returns to Edinburgh to launch new Aladdin production
It is 40 years since Thomas Schumacher first visited Scotland's capital city on a scouting mission to check out its annual arts celebration.
Now he is back to open one of the biggest ever musical productions to grace one of its stages, with the Edinburgh Playhouse launching the first ever UK tour of Disney's Aladdin since its Broadway premiere in 2014.
Since his first bewildering visit, Mr Schumacher has become one of the most influential figures in the Disney empire, overseeing its theatre arm for more than 20 years and its rise to become one of the biggest players on Broadway – thanks to shows like Aladdin, The Lion King, Mary Poppins, The Little Mermaid, Tarzan and Frozen.
Speaking ahead of Aladdin's opening night, Mr Schumacher said: "People keep telling me how big the Playhouse is, but it feels really warm and wraps itself around the show. It just sits so handsomely in the venue. The Lion King does a similar thing.
"But there's also something lovely about the fact that you are in a room like this which has been filled with a lot of applause, a lot of laughter and a lot of great, historic performers over the years.
"I never feel more at home than when I'm sitting inside a theatre. I spent my whole childhood in them. Cinemas just aren't the same. You have to go to the theatre to really feel that energy."
Mr Schumacher, who studied theatre at the University of California, made his name working in festivals which included the American premiere of Cirque du Soleil and the English-language premiere of the epic play The Mahabharata.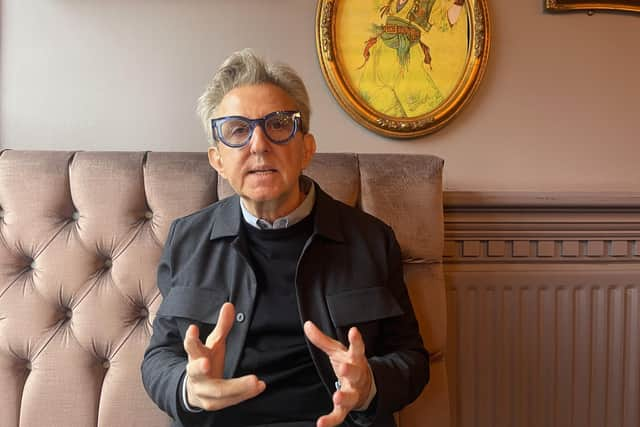 Mr Schumacher said: "Cameron Mackintosh has an expression about the first time you mount a show. You need to choose your theatre with the same care you choose your leading lady and he's right.
"For me, there's something about launching the show in a theatre like this which has been right in the centre of Edinburgh, which is a real arts city.
"Edinburgh is globally famous because of its festival, which was a great idea.
"Before Disney, I was involved in the festival business myself, which is why I first came to Edinburgh. I was doing a tour of different festivals and thought Edinburgh was chaos!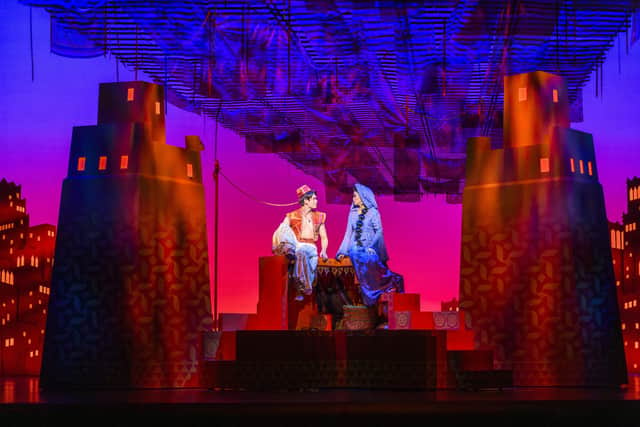 "I worked on the Olympic Arts Festival in LA in 1984, which really changed the performing arts in America.
"When we did a festival in LA after the Olympics, in 1987, we built a Fringe modelled on the Edinburgh Fringe.
"Every single person working in theatre in America knows about the Fringe. It's a big damn deal.
"The thing people in Edinburgh probably don't realise is that theatre students in America will spend years raising money to bring a show over. It's a big badge of honour."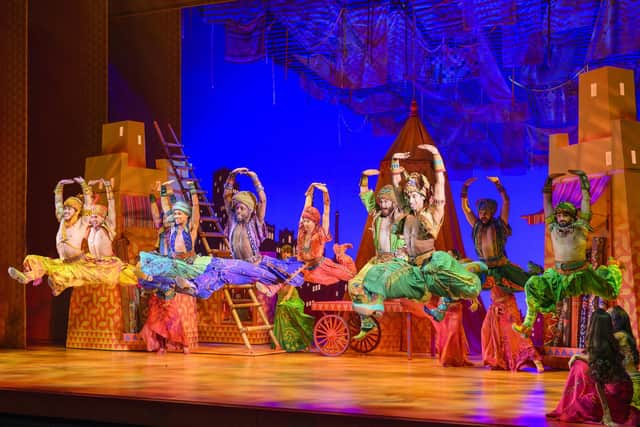 Mr Schumacher urged young people to consider pursuing a career in the live entertainment industry due to the huge number of jobs involved on and off-stage.
He added: "We're not goofing around. All the people who are putting on Aladdin - the designers, the stage managers, the production team - are highly-skilled people with proper careers.
"The extraordinary thing that exists today for young people is the internet – all the information on all these jobs is out there.
"These are real jobs in a large industry. Broadway alone drives New York's economy by around $14 billion a year. As much as I imagine that many people in Edinburgh find its festival complicated and inconvenient, it's also a huge driver for the city's economy."
Comments
 0 comments
Want to join the conversation? Please or to comment on this article.