Scotsman Obituaries: Archie Pacey MBE, teacher and community builder driven by a vision of global friendship
Archibald Charles Pacey MBE, teacher. Born: 29 June 1931 in Kirkcaldy. Died: 17 August 2023 in Edinburgh, aged 92​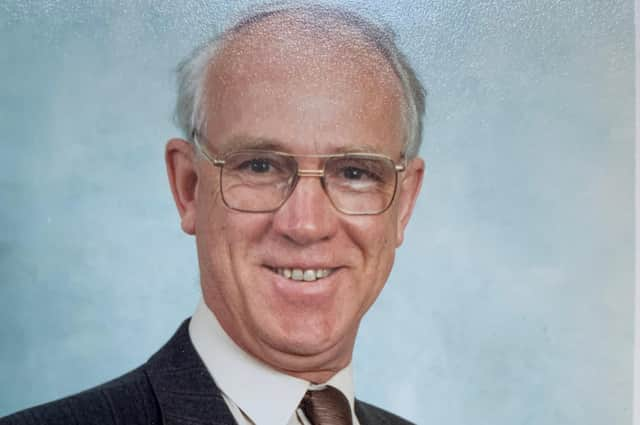 Archie Pacey grew up during the 1930s and 1940s in Haddington, East Lothian, the second of four brothers born to Annie (Prentice) and Edgar Pacey. One brother, Brian, died of meningitis as a young child and Archie was just eight when the Second World War began. His father enlisted in the Army and was deployed in North Africa as a gunner.
Archie's memories included queuing at shops to buy the family rations of food, seeing prisoners of war working in the fields, air raid shelters, visiting his grandparents, aunts and uncles at the coast near West Barns and at the family drapery business Dodd and Co.
The Pacey family had come to Scotland from Lincolnshire. They were musical, enterprising and held strong faith beliefs, belonging to the Salvation Army and other Christian movements. Throughout his life Archie could break into song at any moment.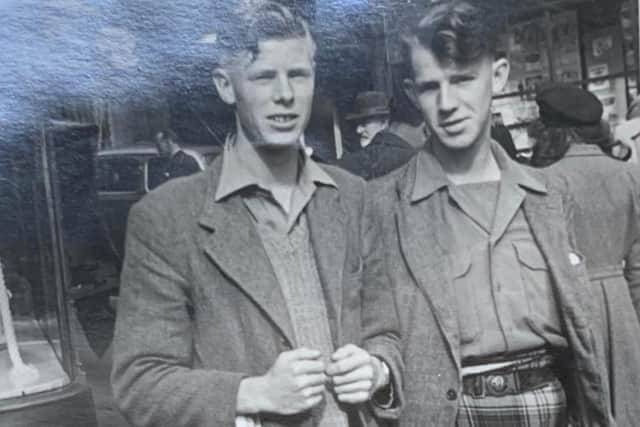 After the war Archie's father came home but his parents separated, with Archie and elder brother Edgar remaining with their father at their home in Balfour Street, Haddington and youngest brother Jim going to live with his grandparents.
Archie loved to read and learn and did well at school. He attended Knox Academy, where he played rugby, was active in the Army cadets and earned the Dux Medal.
In his last year at high school Archie asked Joan Henry if he could walk her home from the school leaving dance, beginning a partnership that would endure for more than 70 years. The couple married in 1955 and had four children: Helen, Edward, Paul, and Michael.
Archie's teachers had encouraged him to go to Edinburgh University where in 1953 he graduated as an MA (Hons) in French and German Literature with maths and moral philosophy. When called up for National Service he went into the Royal Army Education Corps, where he achieved the rank of Captain and served in Germany, training as an interpreter at Heidelberg University.
Archie and Joan lived in Edinburgh while he studied and taught at Moray House, achieving his teaching certificate. One early car – co-owned with another teacher – was a Humber Super Snipe that Archie started each morning by turning the engine by hand with a crank.
As a child of war Archie had a lifelong interest in promoting peace and international friendship through cultural exchanges. On a walking visit to Spain he and his friend Jimmy Robson were questioned by the police because they were wearing kilts that revealed their knees. He learned Russian, visited Russia in 1961 and taught the language for a time. Archie made friends wherever he went and brought back stories from all his travels.
From the 1960s to the 1990s Archie taught at Dalkeith High School, Lasswade High School and was Head Teacher at Greenhall High School in Gorebridge. He embraced new technologies, using language labs where pupils could practice speaking and listening. He set and marked exams, a task that took many out-of-school hours.
Dedicated to helping young people broaden their horizons, he was involved in twinning Scottish towns with international partners, and arranged for groups of students to visit France and Germany to experience the language and culture.
In 1979 he was made a Fellow of the Educational Institute of Scotland, "having attained to a prominent place in the profession".
Archie was a supporter of Haddington Rugby Club, went to games on Saturdays and served a term as club president. A generous host, he enjoyed gardening, cooking, long walks and entertaining. He made his own wine from fruit grown in his garden. The family will remember happy summer holidays in Yorkshire, the Lake District and Brittany, where they discovered Pacey was a local name.
When the Education Authority moved to close Greenhall High School, Archie led the campaign to keep it open. He worried that in losing its high school, Gorebridge would lose crucial family supports as well a community hub. Archie completed his teaching career working for the education authority to appraise head teachers, a task he approached with sensitivity and encouragement.
He was an active member of Dalkeith Rotary, serving as president for a term and co-chairing the committee that organised the 1999 Dundee conference. He strove to embody the Rotarian values: Act with Integrity, Serve with Love, Work for Peace.
Archie served on Gorebridge Community Council and then as a founder member of Gorebridge Community Development Trust. For many years he put out a newsletter, the Gorebridge Echo, to connect people and share local news, and he worked with others on a wide range of community projects including a healthy food initiative and support for foster grandparents.
In 2007 his community work was honoured with an MBE for services to communities in Midlothian.
Archie's vision, his sustained work to secure funding and his refusal to be daunted by the many obstacles that arose, were all key to the development of a community hub building for Gorebridge. In 2017, weeks before it was due to open, the £2.2 million building was badly damaged by an arson attack. There was no funding for repairs, but Archie and the trust group persisted, the Gorebridge Beacon was rescued and it opened in 2018.
Archie was happy to spend time with his brother Jim in the weeks before his death. He passed away at the exact time people were gathering for Jim's funeral.
Archie is survived by his loving wife Joan and son Paul and daughter Helen, grandchildren Phoebe, Jacob, Kirsten and Aidan, and other dear family and friends. Rev Mark Nicholas will lead a service at Mortonhall Crematorium on 14 September at 2pm. A celebration of Archie's life will follow the funeral. No flowers please, but memories welcome.
If you would like to submit an obituary (800-1000 words preferred, with jpeg image), or have a suggestion for a subject, contact [email protected]