Phillip Schofield: Former This morning host admits to 'vaping' a lot since admitting secret affair as vape features in BBC interview
Schofield went on to say that his "greatest apology" over the fallout from the affair was to his former lover and that he would "die sorry" for what he had done
Phillip Schofield says he has been "vaping a lot" and drinking Southern Comfort whiskey liqueur since revealing his affair with a younger male colleague at ITV.
During clips of the interview, his first since admitting to the affair, Schofield occasionally smoked a blue vape, which he held in his hand.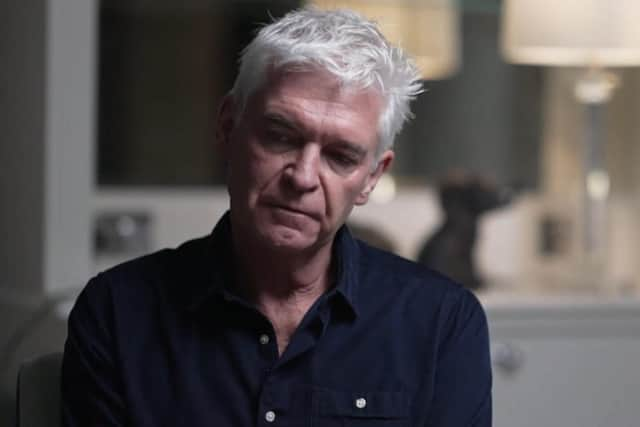 "I am not sleeping, I am not eating – there's a lot of Southern Comfort," he said.
"My mind is in constant, utter turmoil. I think back to regrets, forwards to … what do I do now? What I am going to do now? I've been vaping, a lot."
During the interview, Schofield – the former This Morning presenter – showed his "collection" of blisters and calluses, according to The Sun.
"I didn't realise until suddenly it hurt, but I've been sitting looking up at the sky or out of the window, just staring into space," he said.
"I just sit on the sofa and stare. I realise by doing that, I've blistered both hands."
Comments
 0 comments
Want to join the conversation? Please or to comment on this article.