Newspapers delayed as Extinction Rebellion activists block printing press in North Lanarkshire
Extinction Rebellion (XR) activists have delayed the distribution of several national newspapers this morning after blocking access to three printing presses owned by Rupert Murdoch, including one in North Lanarkshire.
Climate change protesters last night targeted the Newsprinters, Eurocentral press near Motherwell, along with presses in Hertfordshire and Merseyside - all locations where The Sun is printed.
Police Scotland said last night's protest at Eurocentral was "peaceful" and that there were "no issues." No arrests were made in connection to this protest.
The Sun tweeted today to say copies of the paper would be late in arriving at newsagents and that it was an "attack on all the free press."
Protesters held banners saying 'Free the Press' and 'No to Racist Rhetoric', and fake newspapers called 'The Sin' with the headline 'Free the Truth' and messages: 'We are fed lies and the truth is hidden from us' and 'political bias corrupts our democracy'.
XR Glasgow said measures were taken to keep the actions Covid-19 free, including wearing face-masks and physical distancing of at least two metres.
The group has accused the newspapers and their owners of 'failure to acknowledge the climate emergency' and 'polluting national debate' on various social issues.
A number of arrests have been made today in relation to other XR protests across the UK.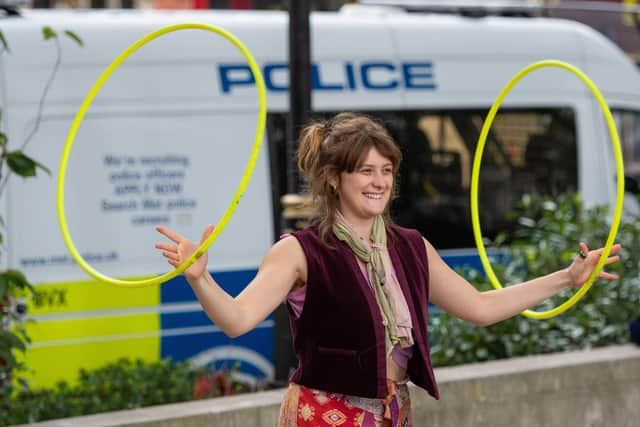 The presses print the Rupert Murdoch-owned News Corp titles including the Sun, the Times, the Sun on Sunday, the Sunday Times, and the Scottish Sun. They also print the Daily Telegraph and Sunday Telegraph, the Daily Mail and Mail on Sunday and the London Evening Standard.