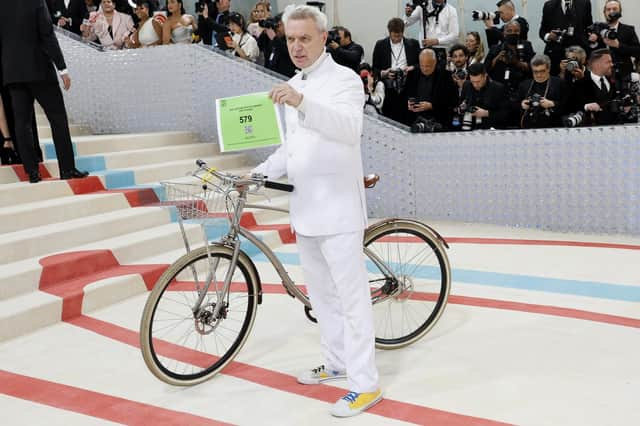 Met Gala 2023: 16 weird and wonderful Karl Lagerfeld-inspired looks from James McAvoy to Lil Nas X
This year's Met Gala celebrated the life and work of legendary fashion designer Karl Lagerfeld. Here are some of the night's best – and most unique – looks.
Published 2nd May 2023, 11:44 BST
Updated 2nd May 2023, 12:08 BST
With the 2023 Met Gala now come and gone, and with many celebrities from James McAvoy to Rihanna in attendance, it's time to take a look at the some of the outfits from the 'Oscars of fashion'.
The annual event spearheaded by Vogue's Global Editorial Director Anna Wintour – who attended with her rumoured beau Bill Nighy – brings together some of fashion's biggest names to benefit the Costume Institute at the Metropolitan Museum of Art.
This year's theme celebrates the late Karl Lagerfeld, who died in 2019. Stars paid homage to the designer in a variety of ways – with some imitating the late designer's personal style and others pulling vintage pieces from the designers time at fashion houses such as Chanel – not to mention, three celebrity outfits inspired by Lagerfeld's beloved cat Choupette.
And while there was plenty of suits and tweed on show, one thing you can also be sure of is that despite tickets costing $35,000 each, money can't buy taste.
So in no particular order, here are 16 of the night's weird and wonderful looks.